Echo Huang from Quartz (7/5/19) has written a fun and interesting article on Shanghai's new waste sorting rules:
"'What kind of rubbish are you?': China's first serious trash-sorting rule is driving Shanghai crazy"
Echo also has a related Chinese version.
"Starting Monday (July 1), individuals and businesses in China's financial capital who fail to separate trash correctly face fines and even a lower social credit rating (link in Chinese) that could make it hard to get a bank loan."
The following "sticker" / image macro showing the "Shanghai aunties" (Shànghǎi āyí 上海阿姨) who help people sort their trash is a favorite of Weibo microbloggers: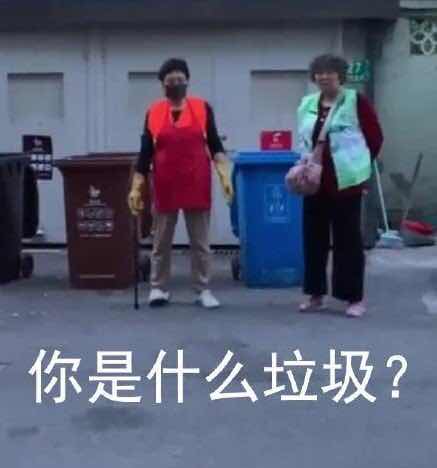 Read the rest of this entry »