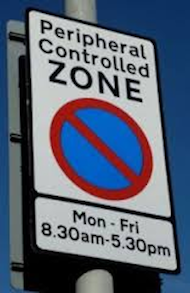 In various areas of Edinburgh there are signs that say "Peripheral Controlled Zone." What exactly would you do if you encountered one of these signs? What would it mean to you? Not much? That's the hallmark of nerdview.
What is peripheral to what? Who is controlling what? What is peripheral control? Why are you being told this? Nothing becomes clearer as you mull over what it says. They might as well have put up a sign saying "Argle bargle nurff gugga mongmong gooboo wah Mon – Fri 8:30am – 5:30pm."
But worse, if you did know what it meant you would become aware that it could not possibly be relevant to you.
Read the rest of this entry »
Permalink Comments off