News release in EurekAlert, Optica (10/28/21):
"High-speed laser writing method could pack 500 terabytes of data into CD-sized glass disc:  Advances make high-density, 5D optical storage practical for long-term data archiving"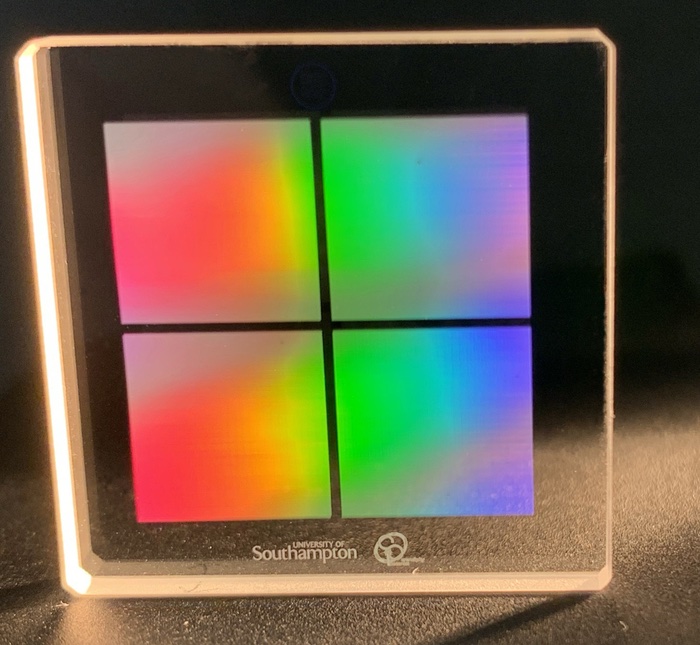 Caption
Researchers developed a new fast and energy-efficient laser-writing method for producing nanostructures in silica glass. They used the method to record 6 GB data in a one-inch silica glass sample. The four squares pictured each measure just 8.8 X 8.8 mm. They also used the laser-writing method to write the university logo and mark on the glass.
Credit
Yuhao Lei and Peter G. Kazansky, University of Southampton
Read the rest of this entry »