From Diana Shuheng Zhang:
This English translation is modified based on pages 26-28 of the article — Adams, Douglas Q: "More thoughts on Tocharian B prosody," Tocharian and Indo-European Studies 14 (2013), 3-30.
A fragmentary manuscript in Tocharian B, ca. 600 AD, excavated in Kucha (Qizil Miŋ-Öy), Berlin Turfan Collection. Now stored at Frankfurt. No. THT 496, B 496.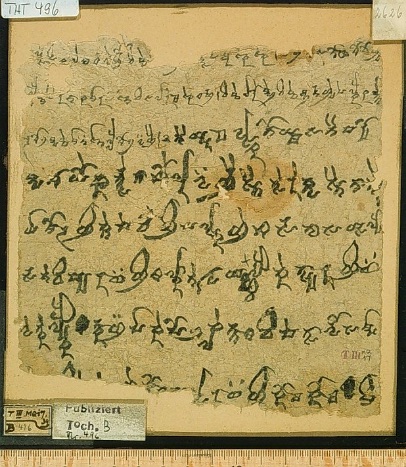 Read the rest of this entry »