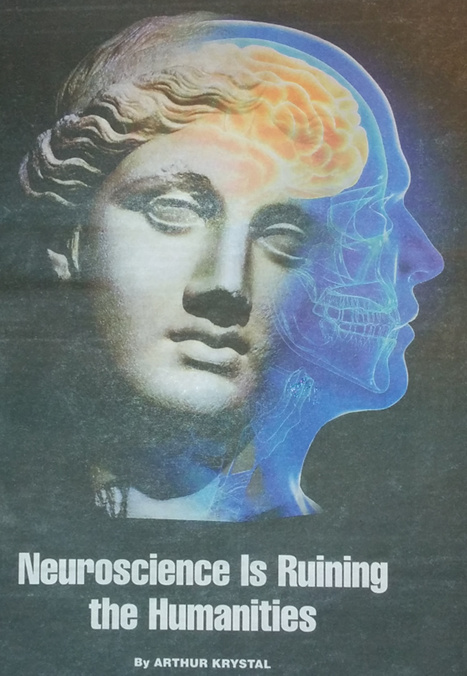 A couple of months ago, I got a copy of The Chronicle Review with a cover story by Arthur Krystal called "Neuroscience is ruining the humanities".
Actually there are two semi-falsehoods in that sentence.
In the first place, I actually got the physical publication in the mail about a week ago, even though the issue is dated November 28, and the online article is dated November 21. That's because I live in a university residence, and my university apparently picks up the mail from the post office from time to time, sends it somewhere to be sorted at leisure, and then delivers it to its various destinations by occasional caravan.
The second misleading statement concerns the article's title: the online version is now called "The shrinking world of ideas". Since the URL is still "https://chronicle.com/article/Neuroscience-Is-Ruining-the/150141/", we can guess that the online article's title was changed after the fact. Thereby hangs a tale, though I can only guess what it is.
---