[This is a guest post by Scott Mauldin]
I recently visited Marrakesh and was fascinated by the signs that I submit in the attached photographs. Ostensibly these were originally a kind of business sign that artisans and professionals could hang on their businesses or homes to advertise their profession, but they have evolved into something slightly different for touristic consumption as they now sometimes feature the faces of celebrities or even items.
They're interesting in themselves as a cultural item, but if you look closely at the photos the truly fascinating bit are the "errors" and deviations from standard French spelling. These signs are often made by artisans without a formal education in French and sometimes are phonetic renderings that encode Maghrebi French pronunciations.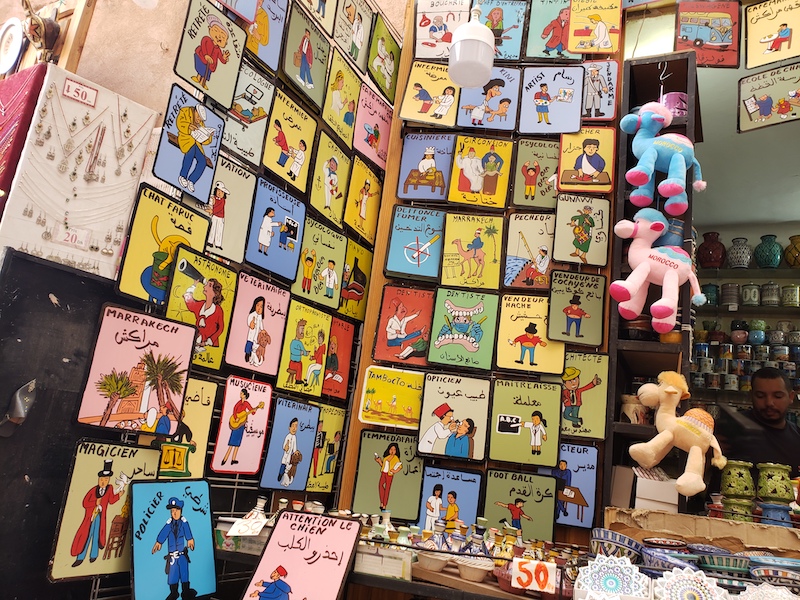 Read the rest of this entry »