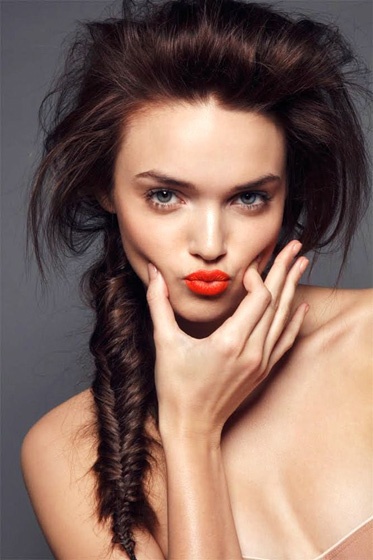 I recently got this note from Bill Labov, following up on a conversation about UM and UH (see "UM / UH update", 12/13/2014, for a summary),
I've been thinking about the female preference for the labial gesture in hesitation forms, and this returned me to the issues raised by Gordon and Heath in their paper on sex and sound symbolism (Matthew Gordon and Jeffrey Heath, "Sex, Sound Symbolism, and Sociolinguistics", Current Anthropology 1998). I think it's an important contribution because it brings in quite a bit of data on general patterns of sex preference and it's well reviewed by the commentators. I've always been interested in G&H's efforts to explain the general principles of chain shifting that I've extracted.
Gordon and Heath develop the notion of sex differentiation by sound symbolism on an acoustic basis. I'm more inclined to look to articulatory factors, associating the female preference for movement to more peripheral vowels with the expressive gestures of lip spreading and lip rounding. These are associated with fronting and backing somewhat more than with raising. So the preference for um might go along with the female orientation to labial gestures.