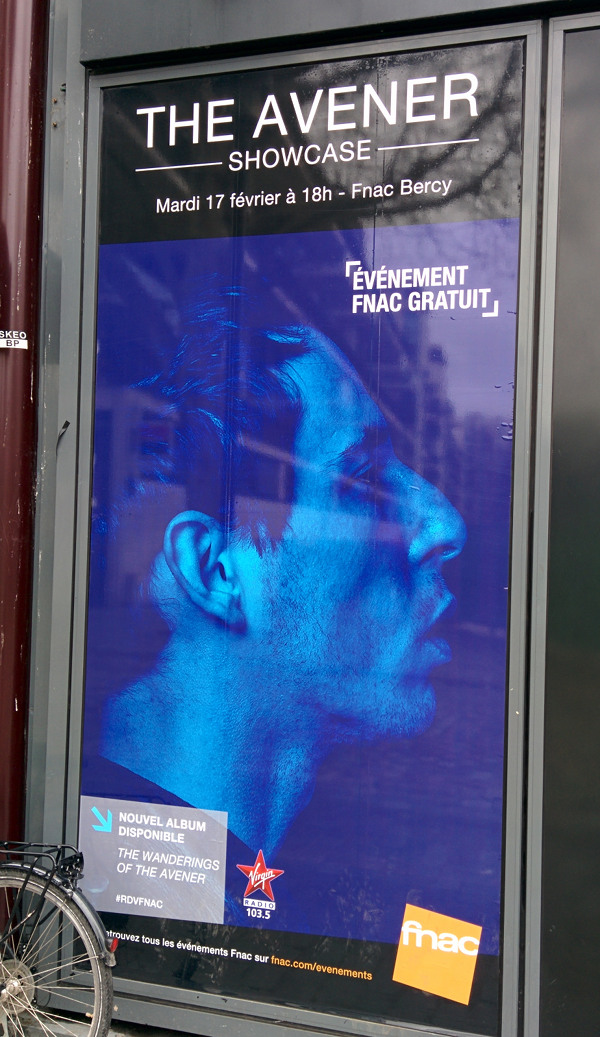 A few days ago, next to a Salon de Thé in Bercy Village in Paris, I saw out of the corner of my eye a large poster showing a seriously blue young man labelled as "THE AVENER".
My first thought was, hmm,  interesting that French yuppies are so seriously into the personification of tea. But then I read the notice in the lower left-hand corner: a new album is available under the name "THE WANDERINGS OF THE AVENER".
I quickly figured out that this is not a new tea promotion, it's a French musician, originally Tristan Casara from Nice, who's adopted an English name for himself and for his first album, which his web site describes as "a sophisticated electro manifesto in the spirit of St Germain and his Boulevard's nu-jazz sampling, reconciling the styles of Moby and Wankelmut, King Britt and Cassius…"