« previous post | next post »
Why China still needs one, and Chairman Xi keeps calling for a profound transformation of toilet etiquette: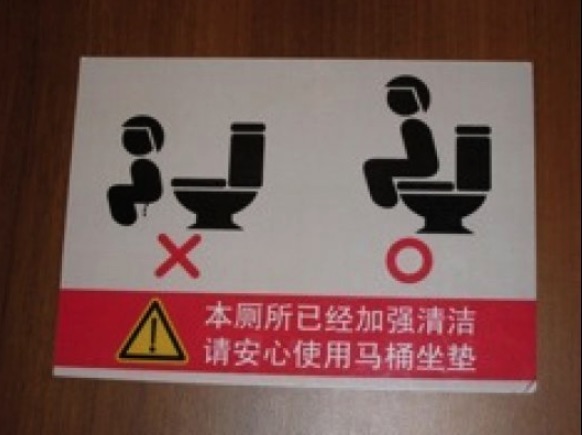 The sign says:
běn cèsuǒ yǐjīng jiāqiáng qīngjié
qǐng ānxīn shǐyòng mǎtǒng zuòdiàn
本厕所已经加强清洁
请安心使用马桶坐垫
This restroom has undergone enhanced cleansing;
Please feel at ease to use the toilet seat.
In other words, don't do your business on the floor / ground, which is a widespread phenomenon in China.
Another problem is that it is very common for people in China to stand on the toilet when they do their business.  That's probably because:
1. many people are used to squat toilets, so when faced with a Western style throne, they feel more comfortable climbing up on it and assuming their usual posture
2. they can't bear the thought of sitting on a filthy toilet seat
So you will often see signs of this type in Chinese restrooms: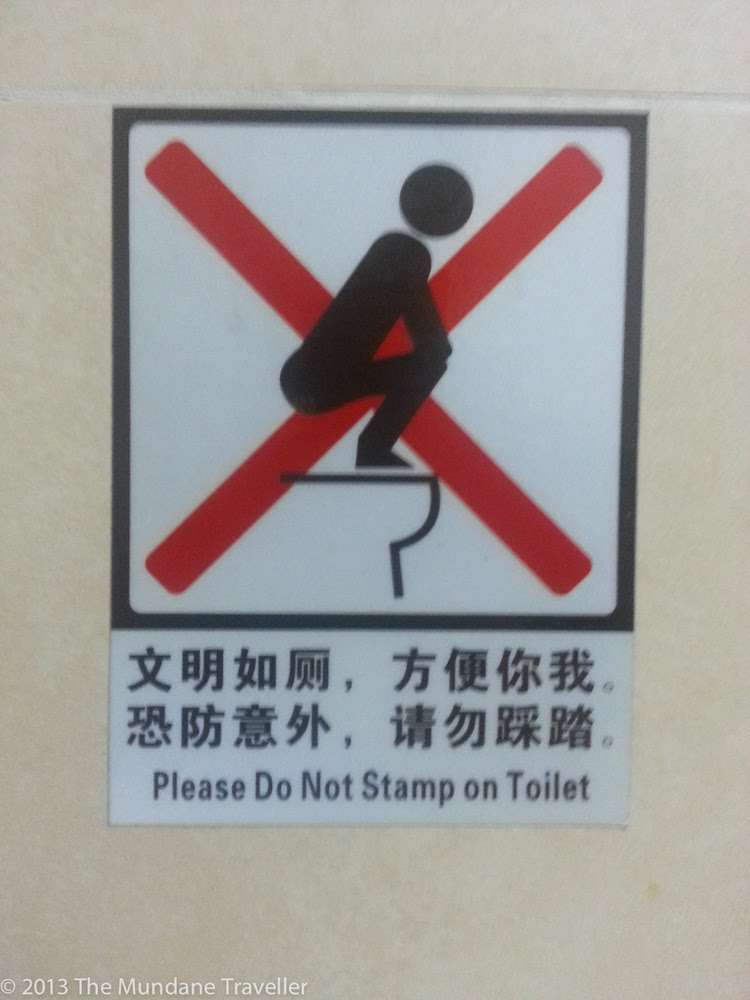 wénmíng rú cè
fāngbiàn nǐ wǒ
kǒng fáng yìwài
qǐng wù cǎità
文明如厕
方便你我
恐防意外
请勿踩踏
Being civilized* in the restroom,
Is convenient** for you and me;
To prevent an accident,
Please don't step on [the toilet].
—
*Appeals for civilized use of restroom facilities are typical on signage.
**Long-term readers of Language Log know well that, when it comes to toilet etiquette, fāngbiàn 方便 ("convenience") is a loaded word, so to speak (see especially the 3rd [for its Sanskrit antecedents] and 9th posts listed below).
Readings
[Thanks to Mark Swofford, Zeyao Wu, and Qing Liao]
---