"Scientists sequence first ancient Irish human genomes", Press Release from Trinity College Dublin: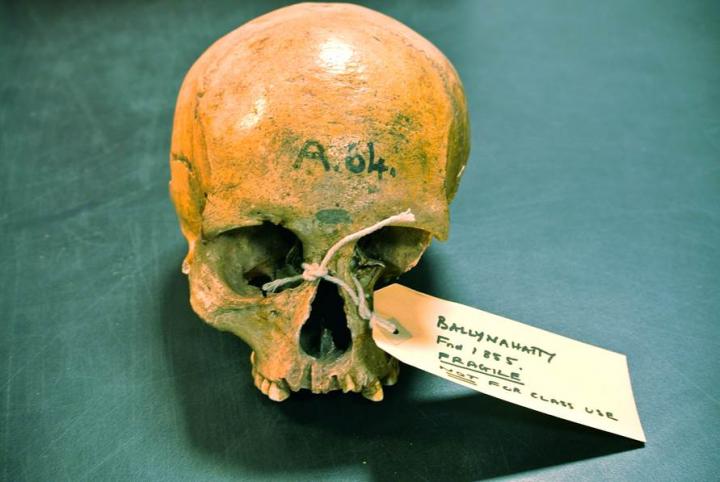 A team of geneticists from Trinity College Dublin and archaeologists from Queen's University Belfast has sequenced the first genomes from ancient Irish humans, and the information buried within is already answering pivotal questions about the origins of Ireland's people and their culture.  
The team sequenced the genome of an early farmer woman, who lived near Belfast some 5,200 years ago, and those of three men from a later period, around 4,000 years ago in the Bronze Age, after the introduction of metalworking. […]
These ancient Irish genomes each show unequivocal evidence for massive migration. The early farmer has a majority ancestry originating ultimately in the Middle East, where agriculture was invented. The Bronze Age genomes are different again with about a third of their ancestry coming from ancient sources in the Pontic Steppe.
"There was a great wave of genome change that swept into Europe from above the Black Sea into Bronze Age Europe and we now know it washed all the way to the shores of its most westerly island," said Professor of Population Genetics in Trinity College Dublin, Dan Bradley, who led the study, "and this degree of genetic change invites the possibility of other associated changes, perhaps even the introduction of language ancestral to western Celtic tongues."
Read the rest of this entry »