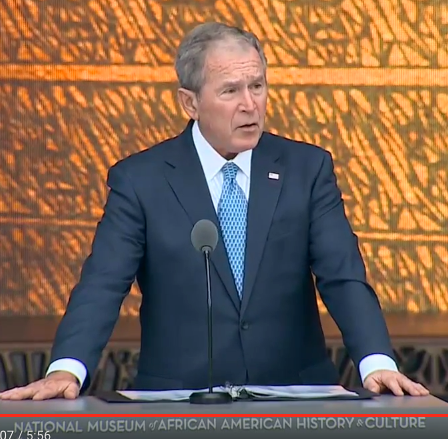 Emily Yahr, "Read George W. Bush's speech at the African American Museum, 13 years after signing the bill to build it", Washington Post 9/24/2016:
Our country is better and more vibrant because of their contributions and the contributions of millions of African Americans. No telling of American history is neither complete nor accurate without acknowledging them.
Full audio is here.
Daniel Deutsch sent me the link, with the comment that "Bush 43 gave a beautiful speech at the museum opening, but this seems overly negative" — referring to the "No telling … is neither complete nor accurate" phrase.
---