Sean Hannity's new book, Live Free or Die, was released a couple of days ago. The original cover featured a Latin motto, "Vivamus vel libero perit Americae", whose source was apparently Google Translate's version of "Live Free or America Dies":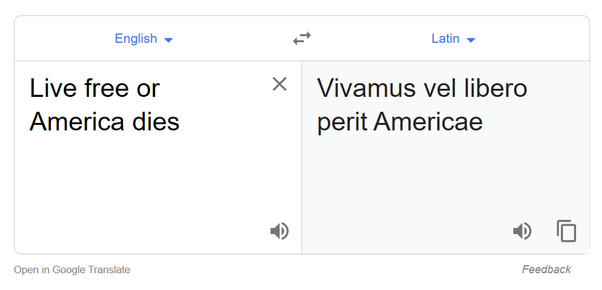 As Spencer Alexander McDaniel observed, this is gobbledygook — or perhaps we should say "googledygook".
The title of McDaniel's post ("Sean Hannity does not know Latin") is unfair, though probably true, since the cover design was most likely created by the publisher. But a better observation might have been that Google Translate doesn't know Latin. Of course modern machine translation systems don't really "know" any languages, but have just memorized patterns of contextual correspondences. When the available training data is merely a few million words, as in the case of Latin, the results are often bad, as here.

Read the rest of this entry »