« previous post | next post »
Today's SMBC: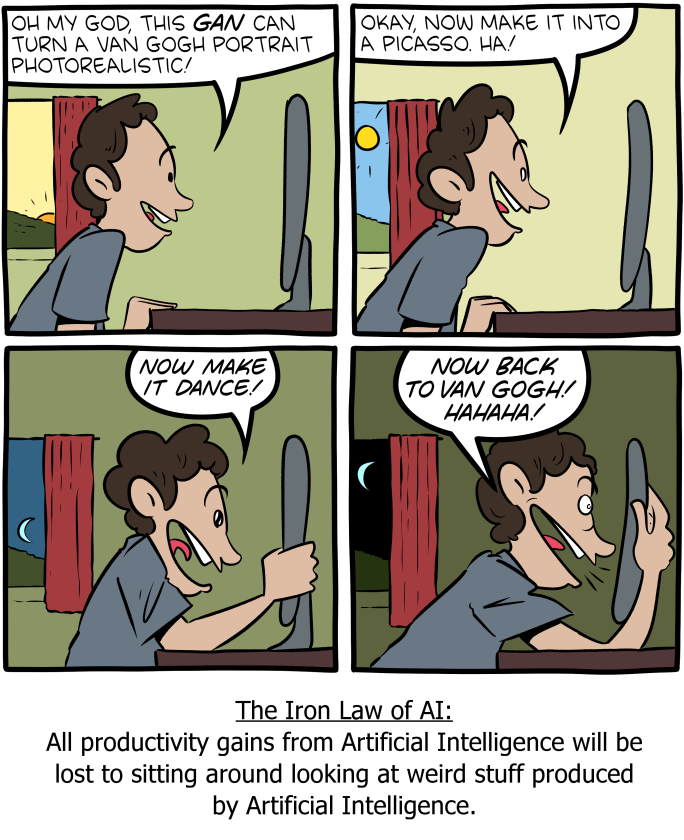 Mouseover title: "The other day I was really freaked out that a computer could generate faces of people who DON'T REALLY EXIST, only to later realize painters have been doing this for several millenia."
The Aftercomic: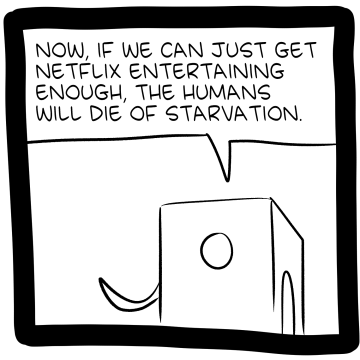 NLP is falling behind — we do have translation algorithms that turn gibberish into surrealist poetry, and systems that can generate pseudo-shakespeare etc. — but we obviously need systems that can turn surrealist poetry into David Brooks Op-Eds, and then into romance novels, and then back again.
---