There has been a flurry of reports about a teacher in Sichuan province forcing tardy students to copy a crazy character with 56 strokes a thousand times, e.g.:
"Complex 'character test' facing tardy Chinese students" (10/29/15)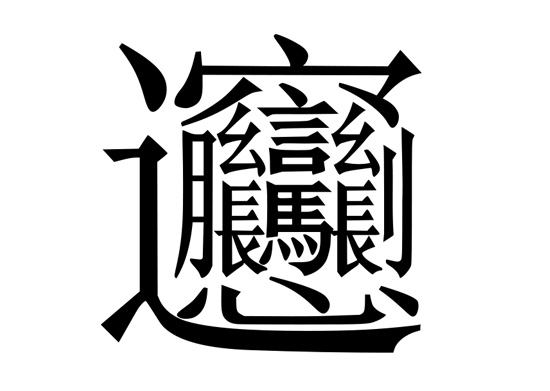 This is the whimsical, whacky character for a type of noodles that is popular in Shaanxi province.
Never mind that some people say the character has 57 strokes, while others say that it has 62 strokes, this zany monstrosity is a bear to write.  Having to copy it a thousand times would indeed be a kind of mindless, mind-numbing torture.  Furthermore, the sound that has been assigned to it — biang — is not part of the phonological inventory of Modern Standard Mandarin (MSM) and the ostensible phonetic component of this symbol did not develop naturally as part of the sound system of traditional Chinese characters.