« previous post | next post »
Sign on a noodle shop in Xindan, Taiwan: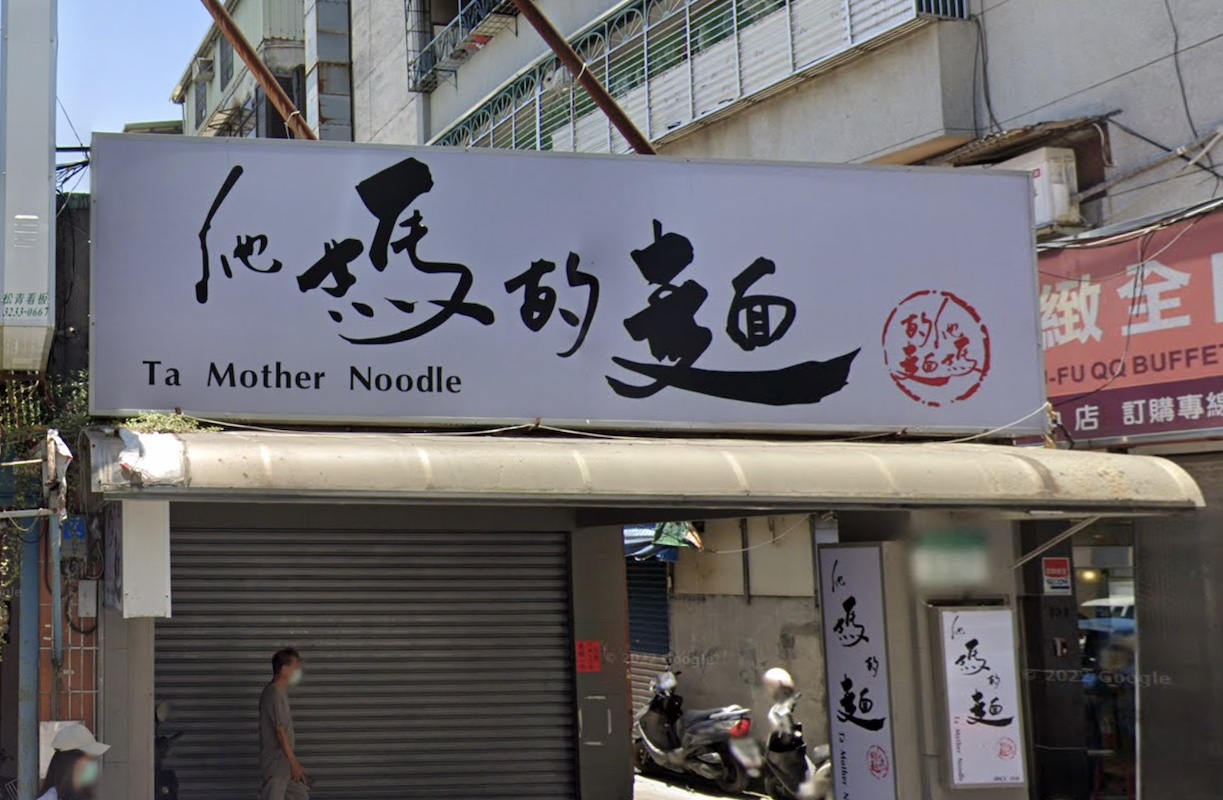 (Via Google Street View)
Mark Swofford has written a nice post about this on Pinyin News:  "Mother-effing noodles".
The Chinese says (literally):
tā mā de miàn
他媽的麵
"his mother's noodles"
As anyone who has studied more than a few months of Chinese or is a regular Language Log reader knows, "his mother's" (tāmā de) is China's "national swear" (see the "Selected readings" below for some references).  What makes this particular occurrence so interesting is the substitution of romanized "Ta" for "his" in the English, not to mention the grammatically mangled "Mother Noodle".
Never mind the questionable language or the unpretentiousness of the shop, the calligraphy is stunning, and I'd bet that their noodles would knock your socks off — if they were still open.
Selected readings
---