« previous post | next post »
Image on reddit: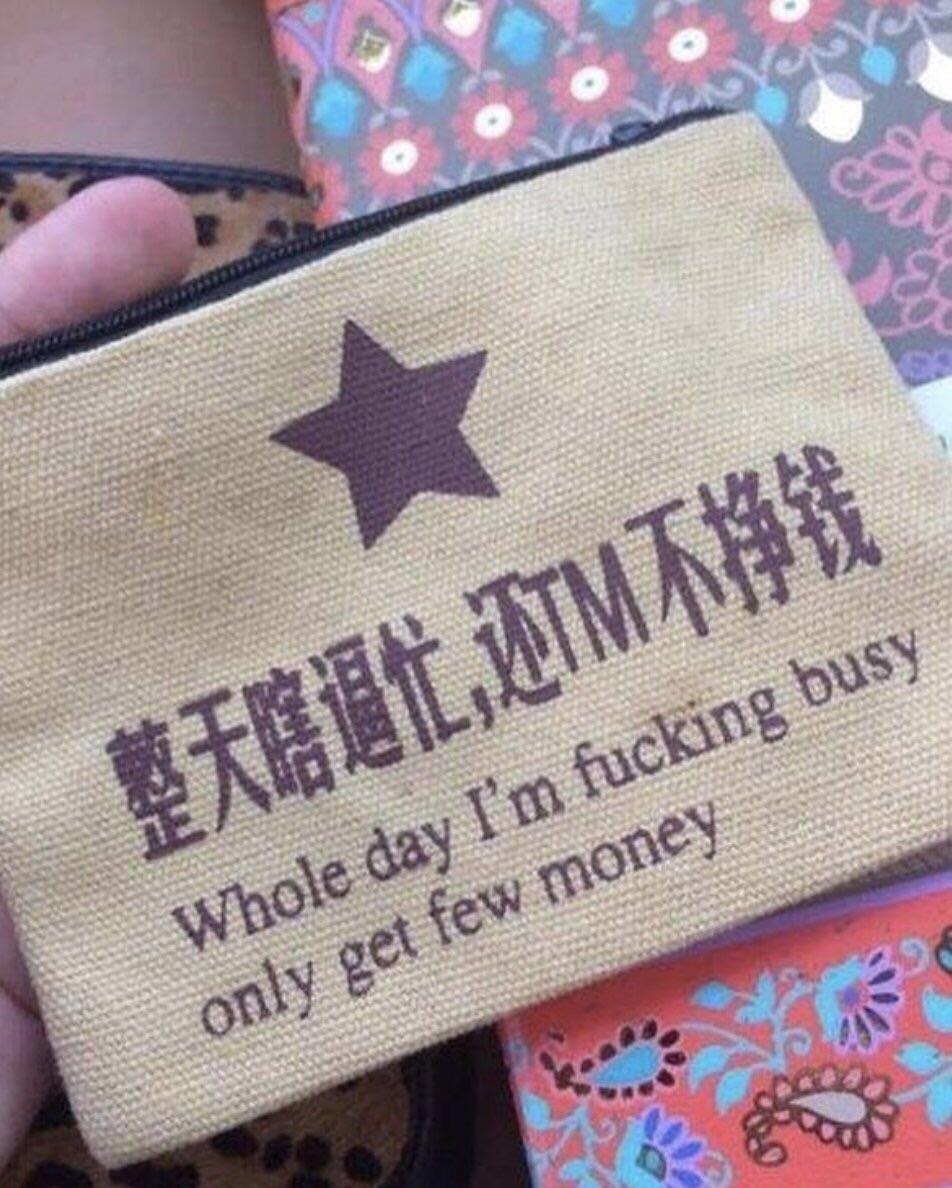 Zhěngtiān xiābī máng, hái TM bù zhèngqián
整天瞎逼忙,还TM不挣钱
"I'm busy the whole fucking day, but I don't earn any fucking money."
Xiābī 瞎逼 is a derivative of 牛逼, which is often translated as "awesome", but it literally means "cow cunt" (no kidding). We've mentioned this ubiquitous term quite a few times before on Language Log (see, for example, here, here, here, here, and here).  Among the more detailed and direct comments on niúbī 牛逼 are this one by Bob Violence and this one by bocaj (second paragraph).  Xiābī 瞎逼 literally means "blind [cow] cunt"; the "fucking" on the change purse is a close enough approximation.
TM is short for tāmāde 他妈的 ("his mother's"), China's "national swear word" (guómà 国骂) — Lu Xun (1881-1936) has a great essay about it. You can probably guess what "his mother's" is referring to and what is to be done to it.
So here we have two very common Mandarin imprecations, and both of them are inspired by the same female organ.
We've encountered similar change purses before:
"Beat of the person awarded" (6/12/14)
"Good good study; day day up" (1/14/14)
They generally seem to have whacky sayings and slogans written on them, so it would seem that they constitute a well-established genre of accessories in China.
---