« previous post | next post »
Bilibili (bīlībīlī 哔哩哔哩; B zhàn B站 ("B site / station") "is a video sharing website themed around anime, manga, and game fandom based in China, where users can submit, view, and add commentary subtitles on videos" (Wikpedia).  When you register for this site, you're supposed to declare whether you're M(ale) or F(emale), in which case your posts will be referred to respectively as "tā de 他的" ("his") and "tā de 她的" ("hers").  If you do not specify your gender, your posts will be referred to as "ta的" or "TA的", i.e., neither M(ale) (tā de 他的) nor F(emale) (tā de 她的).
Here's a screenshot of a friend's bilibili page showing this usage: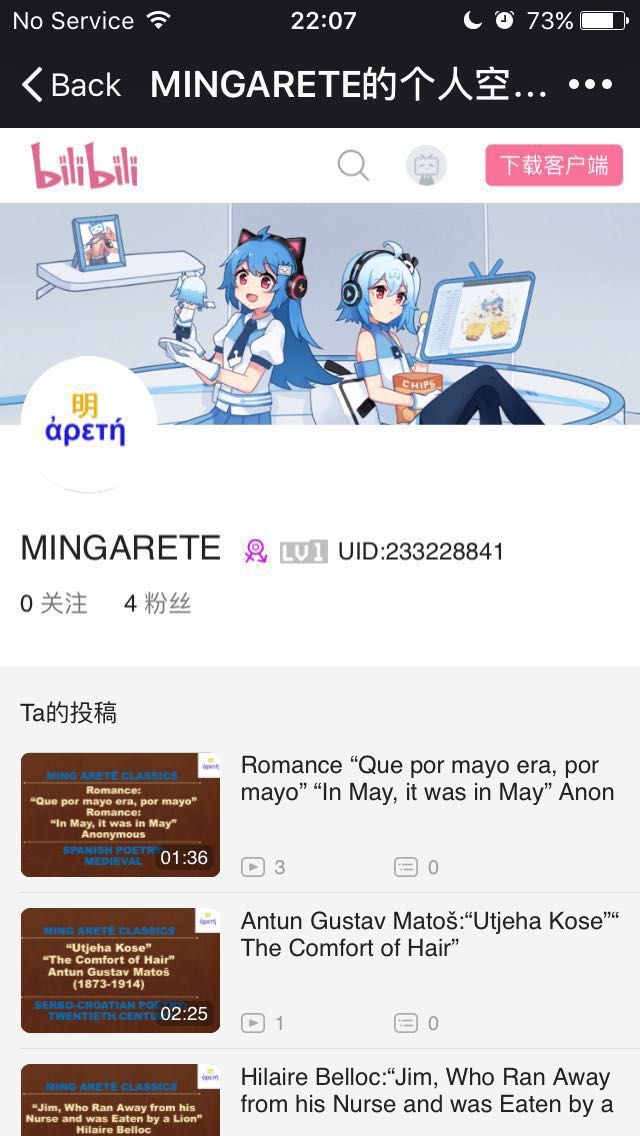 Cf. also:
What seems to have happened over the long haul during the last century has been first a gendering of the third person pronoun, then a degendering, then a regendering accompanied by another degendering….  It's enough to make your head spin.  But all of that is in the written language: 他她它 ("he, she, it"), etc.  In the spoken language, they remain constant: tā.
[Thanks to Alex Wang]
---