We received the following intriguing note at Language Log Plaza:
Hey there, my name's Dan and I work at the Calistoga library. I found this little note in a book that was returned and I'm curious what script it's in.
At first I thought it was in Cherokee, but then looked closely and saw it wasn't.
It was returned in a Spanish-language book, if that's any clue.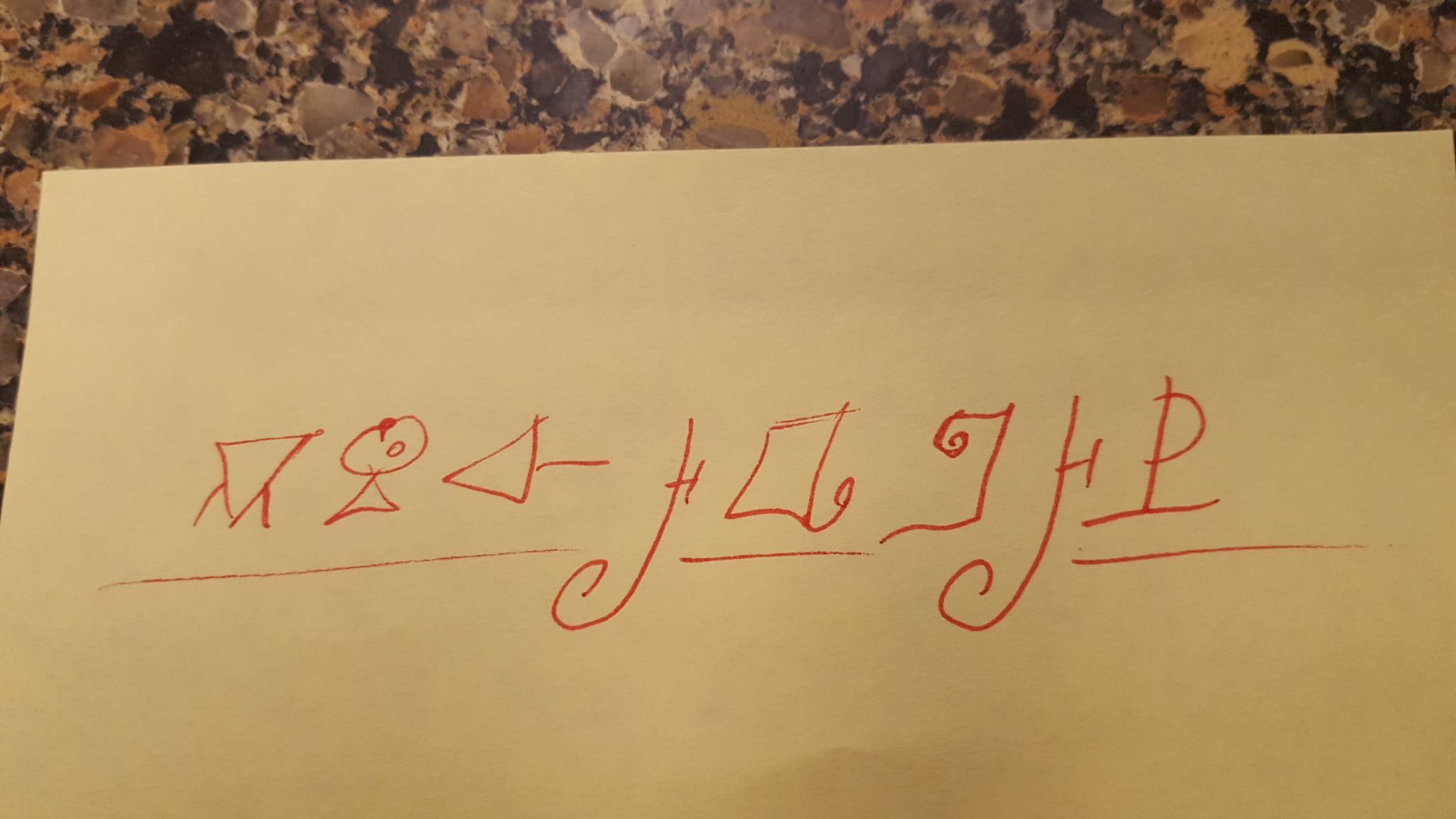 A cursory look through writing systems on Omniglot didn't turn up a match. Can Language Log readers identify the script (assuming it's a script)?

Read the rest of this entry »