« previous post | next post »
Recently I was doing some background research on Central Auditory Processing Disorder (CAPD), and one of the references that Google Scholar handed me was a Semantic Scholar page for J.A. Willeford and J. Burleigh, "Handbook of central auditory processing disorders in children", 1985, with the following abstract:
The handbook of central auditory processing disorders in children that we provide for you will be ultimate to give preference. This reading book is your chosen book to accompany you when in your free time, in your lonely. This kind of book can help you to heal the lonely and get or add the inspirations to be more inoperative. Yeah, book as the widow of the world can be very inspiring manners. As here, this book is also created by an inspiring author that can make influences of you to do more.
According to Semantic Scholar's "about us" explanation,
We are a team of researchers and engineers at the Allen Institute for AI building a smarter way to search and discover scientific knowledge, powered by state-of-the-art AI technology, completely free to use by scholars everywhere.
So apparently the folks at AI2 got some wires crossed, and turned Grover loose on Semantic Scholar after training it on a corpus of Chinese scam pages? Or something.
No, really, that abstract seems to be semi-fixed text used in some low-quality link farms, which AI2's algorithms were not smart enough to recognize as nonsense, and have gathered up in about 1,300 other pseudo-citations, out of the 56,800 copies that Google finds on the web. This is a little surprising, because very simple old-fashioned methods for detecting duplicated or nonsensical text would catch such stuff.
The obligatory screenshots: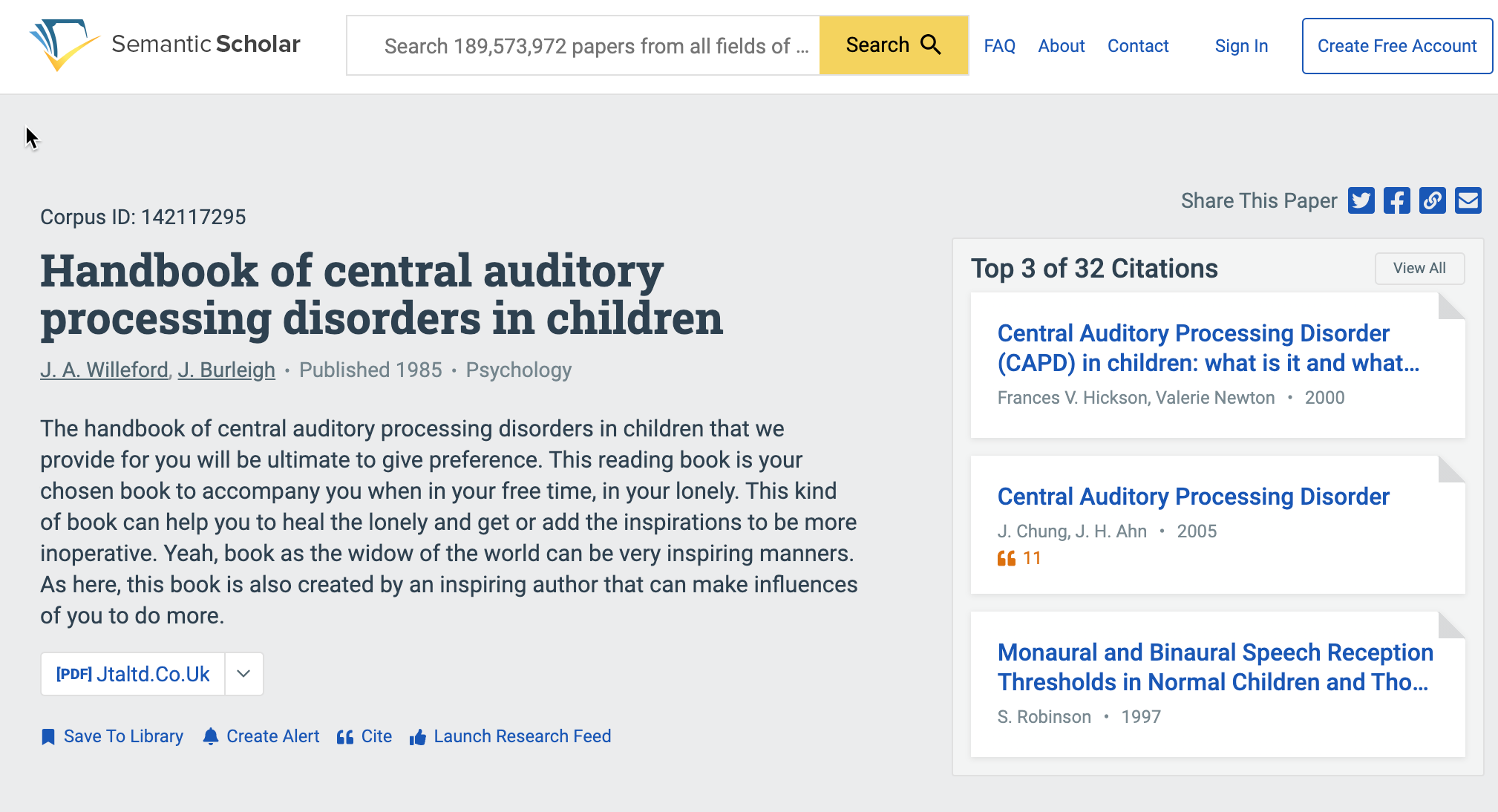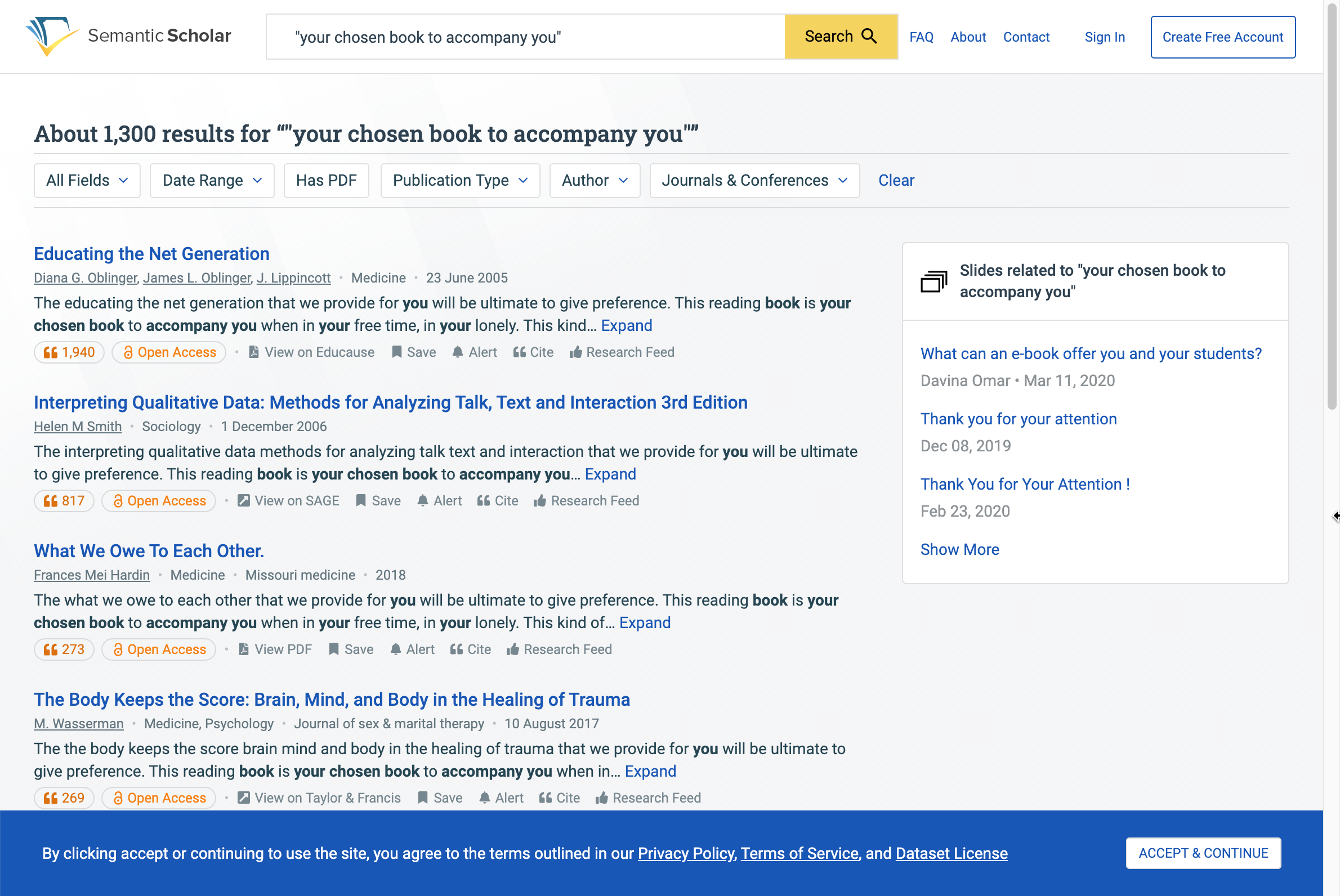 ---