« previous post | next post »
From Victor Steinbok: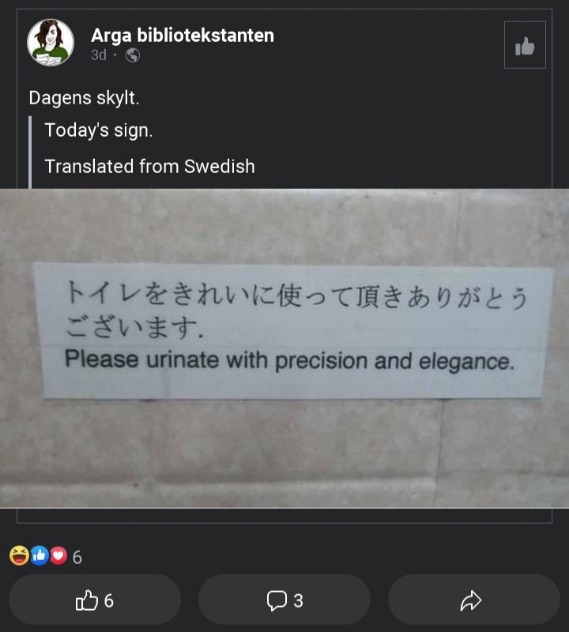 The Japanese says:
Toire o kirei ni tsukatte itadaki arigatō gozaimasu.
トイレをきれいに使って頂きありがとうございます。
"Thank you for using the restroom cleanly."
From Nathan Hopson:
The English in the sign is perfect up to "and elegance," which may just be poetic license…
From Frank Chance:
"Thank you for (doing us the favor of) using the toilet cleanly."
Or perhaps a little less literally:
"Thank you for paying attention to cleanliness when using the toilet."
Arga bibliotekstanten is very active on various social media platforms.
"Dagens skylt" is Swedish for "Today's sign".
Selected readings
---