« previous post | next post »
A friend was visiting in Lijiang, Yunnan Province (southwestern China) earlier this week.  She stayed in Yuhu 玉湖 village where Joseph Rock (1884-1962; the famous Austrian-American explorer, geographer, linguist, and botanist) lived nearly a century ago at the foot of Yulong 玉龙 Mountain.  The area around Lijiang has become a famous tourist destination, not only for the beauty of its natural scenery, but for the richness of its local culture (more about that below).  While in Lijiang, my friend was surprised to come upon signs for unisex toilets:
Here is some signage for such toilets in China: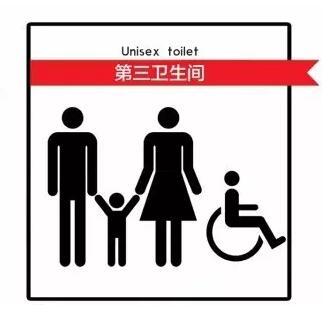 The Chinese says:
dì sān wèishēngjiān 第三卫生间
("third bathroom; toilet; lavatory; lav; washroom; restroom; loo")
This one speaks for itself: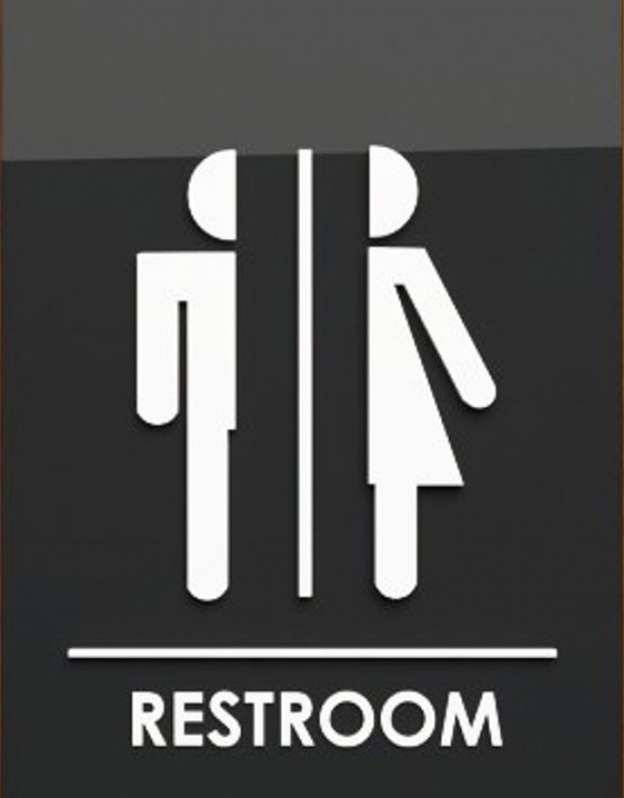 According to this 
article in Chinese
, it is a current plan of the National Tourist Bureau to build unisex toilets in all 5A (Attraction, Accessibility, Accommodation, Amenities, Activities) tourist spots in China.
Here are two English articles on the subject:
Addendum on Naxi / Nakhi
The reason why Joseph Rock went to Lijiang was to study the Nakhi script.  Nakhi language is spoken by the Nakhi people who live in the foothills of the Himalayas in the northwestern part of Yunnan Province, as well as the southwestern part of Sichuan Province.  The linguistic classification of Nakhi is contested, with proposals for various types of relationships with Lolo, Burmese, Tibetan, and so forth.
Nakhi has gained great fame for being written in Dongba symbols:
The Dongba, Tomba or Tompa or Mo-so symbols are a system of pictographic glyphs used by the ²dto¹mba (Bon priests) of the Naxi people in southern China. In the Naxi language it is called ²ss ³dgyu 'wood records' or ²lv ³dgyu 'stone records'. "They were developed in approximately the seventh century." The glyphs may be used as rebuses for abstract words which do not have glyphs. Dongba is largely a mnemonic system, and cannot by itself represent the Naxi language; different authors may use the same glyphs with different meanings, and it may be supplemented with the geba syllabary for clarification.
Nakhi is also written in the Ggo¹baw (MSM transcription Geba) syllabary, which is used primarily for transcribing mantras, but also to write some texts and for phonetically annotating Dongba glyphs.
Readings
---