« previous post | next post »
Taken by Yuanfei Wang at a restaurant in Hangzhou: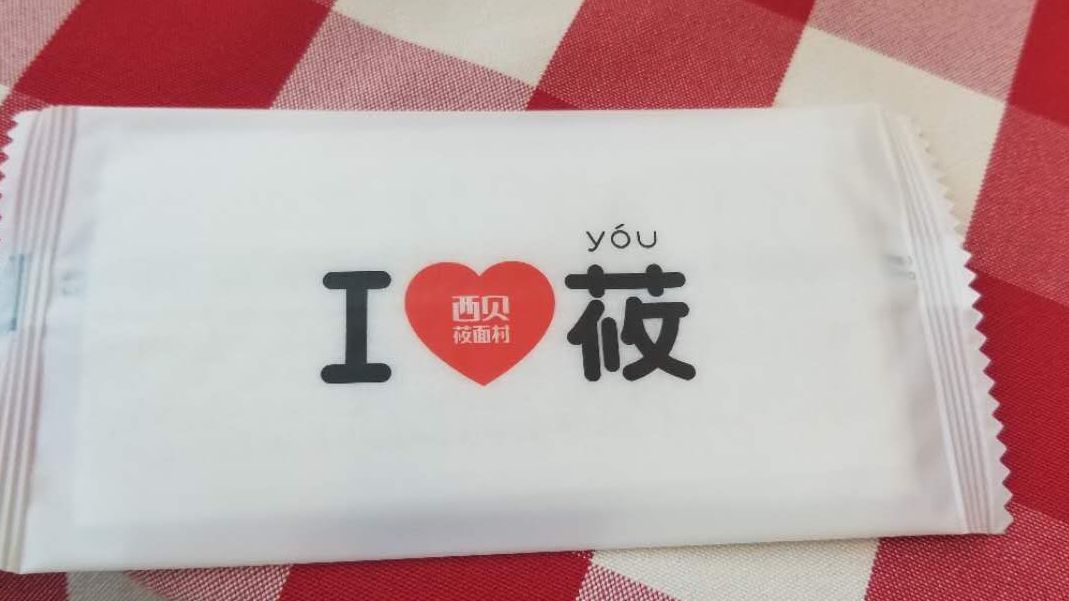 The printing on the package says:
Xībèi yóumiàn cūn
西贝莜面村
"Xibei naked oats (Avena nuda) pasta village"
This is terribly clever, in that the "you" of "I heart you" means both "naked oats" (in Chinese) and "you" (in English").  In addition, the "yóu" is a phonetic gloss for this not-well-known character 莜.  As one of my students from China says:  "…many people in China (including me) do not know how to pronounce this character before coming across these restaurants" with their pictured logo.
Reading
[Thanks to Chenfeng Wang and Tong Wang]
---