« previous post | next post »
From Chenfeng Wang:
These were signs in a student cafeteria in Tsinghua University, three years ago. They were taken down after the first day the cafeteria opened, because students were very, very angry about the improper English, and even thought that it was a shame for the top university to have these signs. (Obviously they were made by the staff who didn't know much English.)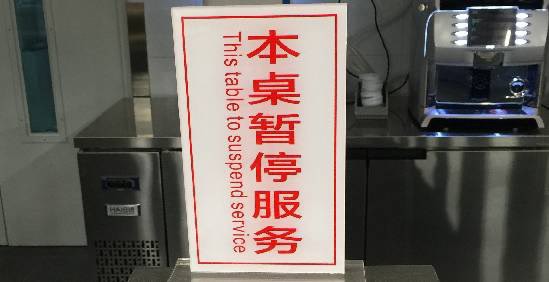 běn zhuō zàntíng fúwù
本桌暂停服务
"service is suspended at this table"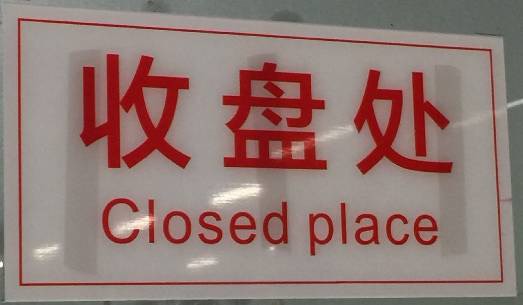 shōupán chù
收盘处
"place to return [lit., receive] [dirty] dishes"

gùkè zhǐbù
顾客止步
"staff only; customers refrain from entering this area; off limits to customers"

fēi gōng mò rù
非工莫入
"workers only" — double negative
---