« previous post | next post »
The boy in the photos below is Alexander Aurelius Wang.  He is one of our youngest fans in Shenzhen.  He doesn't like writing characters from dictation (tīngxiě 听写 / 聽寫):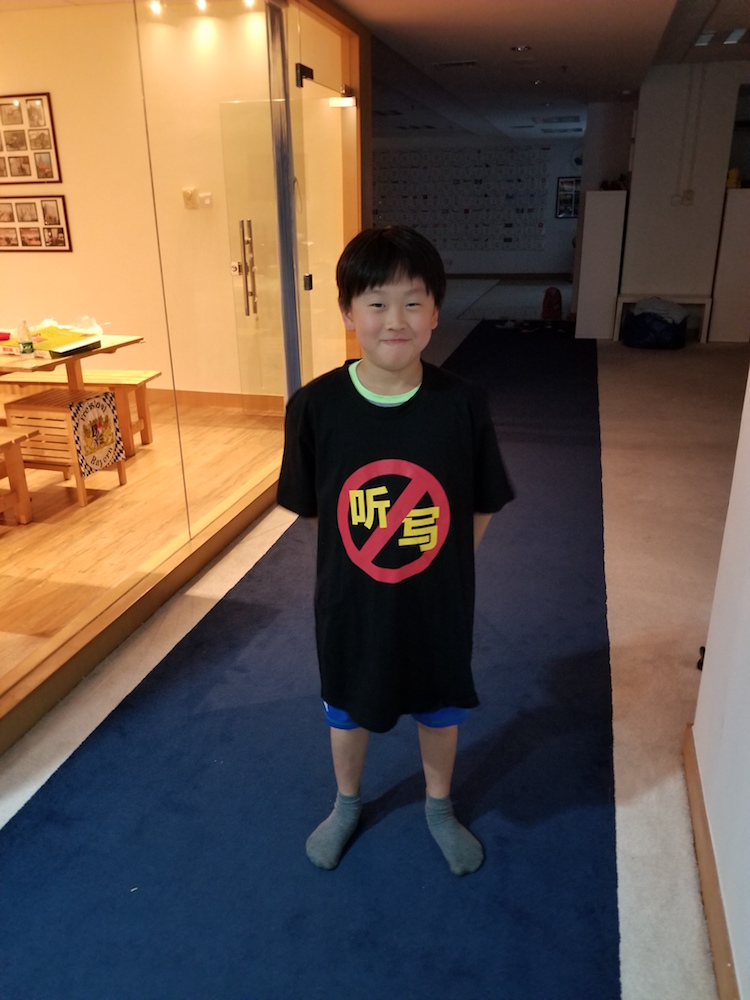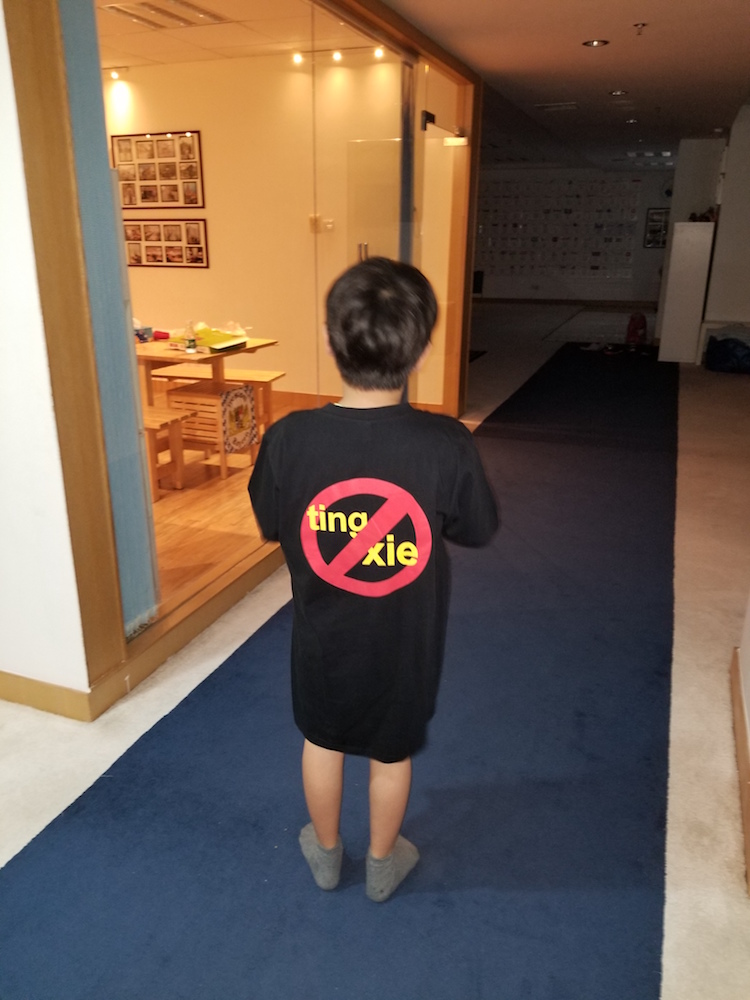 [click to embiggen photos]
For some of the reasons why many children hate dictation (tīngxiě 听写 / 聽寫), here are a few of the previous posts that touch on it in one way or another:
Now, it's curious that most kids detest Chinese character dictation, while a lot of children love spelling bees, even though it's hard work:
How do you explain the disparity?
---