« previous post | next post »
[This is a guest post by Nathan Hopson]
Amazon's App Store for Android features a free daily app. The selection of a few days ago caught my eye not for the content of the app itself, but for the nonsensical (and incorrect) use of Japanese.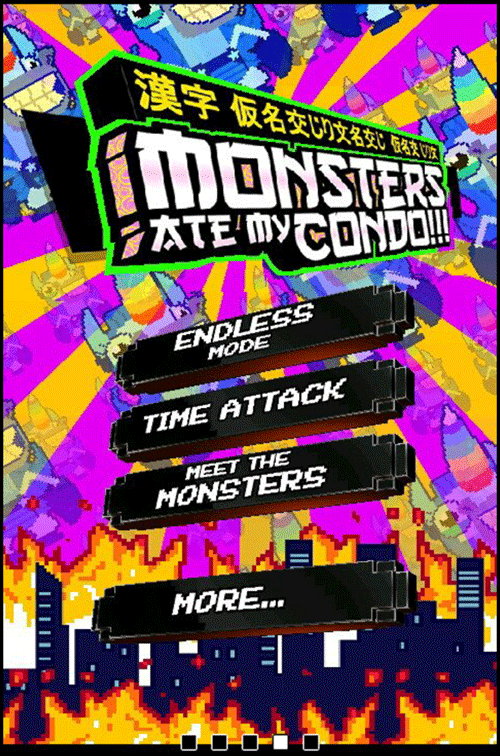 The game title appears to be a slight misnomer; from what I can tell it's more like, "I fed my condo to the monsters." But in any case, it's the giant monsters causing urban destruction à la Godzilla, inter alia, that surely accounts for the Japonesque motif.
I took special note of the "A" in "Ate" that was designed to resemble 太. It suggests a level of literacy that the nonsense at the top playfully rejects.
This is more than just a kanji tattoo gone wrong.
This is, whether intentionally or not, the inversion of the kinds of cultural flow that gave us so many years of Engrish giggles. Has "Cool Japan" finally made it?
---