« previous post | next post »
Reader Jean-Michel found an odd example of a Sinographic typo and it's got him stumped. This has to do with the Korean Blu-ray release of "As Tears Go By," the 1988 debut feature by Hong Kong director Wong Kar-wai.
In Chinese the film is known as Wàngjiǎo kǎmén 旺角卡門 ("Mongkok Carmen") after the Bizet opera (though the resemblances are very superficial). What is strange, however, is that the Korean Blu-ray art, as illustrated below, initially gave the characters as Wàngjiǎo xiàwèn 旺角下問.
OLD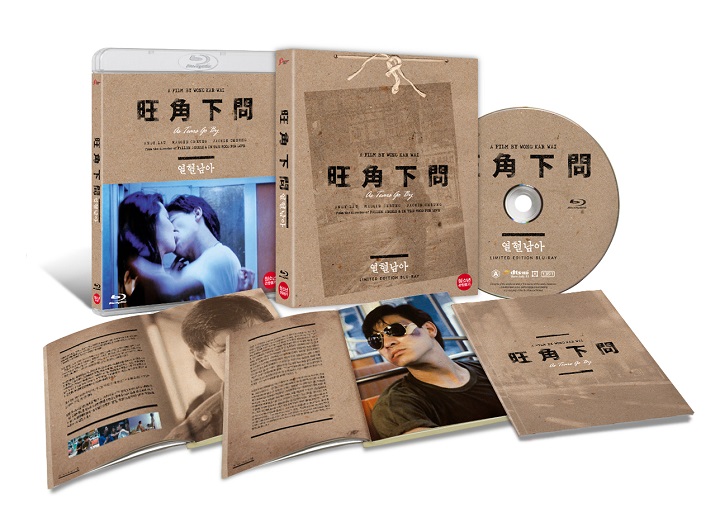 NEW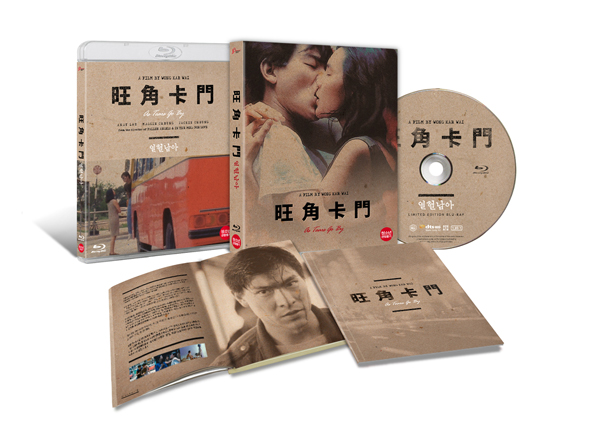 I originally found these photographs here, but they don't seem to be available at that site any longer.
Jean-Michel reflects:
My first thought was that maybe they changed it for Korea because "下問" sounds like "Carmen" in Korean and "卡門" doesn't. But in Korean "下問" is 하문 "Hamun" (not "Kamun") and both 門 and 問 have the same pronunciation, so that wouldn't explain the replacement. Then I found that the Korean title of the film is actually completely different from the Chinese:《열혈남아》/《熱血男女》"Hot-Blooded Men and Women." Looking closely at the Blu-ray art, I can see the Hangul for this title in small type below the "Chinese" title.
So it appears this is a genuine mistake, and one I suspect will be fixed for the final release. But now the question becomes: What kind of mistake transforms "卡門" into "下問"?
VHM notes:
1. 卡門 is purely a transcription of "Carmen"; it is the standard way to refer to Bizet's opera in Chinese.
2. 下問 is probably just a typing error for 卡門, but it might conceivably mean something like "asking downward" (?), as in bùchǐ xiàwèn 不恥下問 ("not feel ashamed to ask [and learn from] one's subordinates"), though that would hardly make any sense in this context.
3. The usual Korean transliteration for "Carmen" is 카르멘 (Kaleumen).
4. The romanization of the Korean title of Wong Kar-wai's film, 열혈남아, is yeolhyeolnam-a (RR) / yŏrhyŏllam-a (MR).
5. The equivalent Hanja (Chinese characters) for 열혈남아 are 熱血男兒 ("hot blooded young man").
6. The Korean transcription of 下問 is 하문 hamun (RR) / hamun (MR).
7. The Korean transcription of 卡門 (though I'm not sure about the reading of the first character) would be 잡문 (jammun: RR, chammun: MR) OR 가문? (gamun: RR, kamun: MR).
8. The Cantonese pronunciation of 旺角卡門 (Mongkok Carmen) is Wong6gok3 Kaa1mun4. The name of the Hong Kong place name, Mongkok or Mong Kok is in accordance with Cantonese, not Mandarin (Wàngjiǎo). The surface signification of Wong6gok3 is "Lively / Flourishing / Prosperous corner", but the name has a deeper etymological history and was formerly written with other characters, which you can read about here.
9. The Cantonese pronunciation of 旺角下問 is Wong6gok3 Haa6man6.
10. I leave it so to someone who is better informed about the history of Cantonese phonology than I to explain why Wong6gok3 is transcribed as Mongkok in English.
I close by repeating Jean-Michel's final question: "What kind of mistake transforms '卡門' into '下問'?" Orthographic? Phonological? Was it the result of a particular shape-based inputting system that makes it easy to confuse 卡門 with 下問?
[Thanks to Bill Hannas, Bob Bauer, Haewon Cho, Abraham Chan, and Stephan Stiller]
---