« previous post | next post »
Todd Wilbur shared this menu item on Facebook: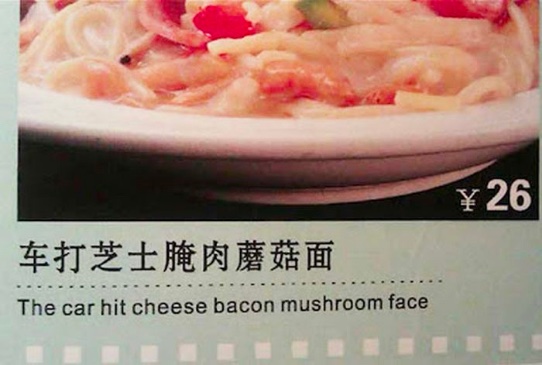 This is a veritable masterpiece of Chinglish, covering several of the usual types of mistranslation inherent in the genre.  To unpack the crash, let's begin with the standard Language Log romanization, transcription, and translation:
chēdǎ zhīshì yānròu mógū miàn
车打芝士腌肉蘑菇面
"cheddar cheese bacon mushroom noodles"
All the online translators do a better job than the mishmash on Facebook, and Google Translate gets it perfectly.
Shaofu Chang's exegesis on the Facebook comment thread is instructive: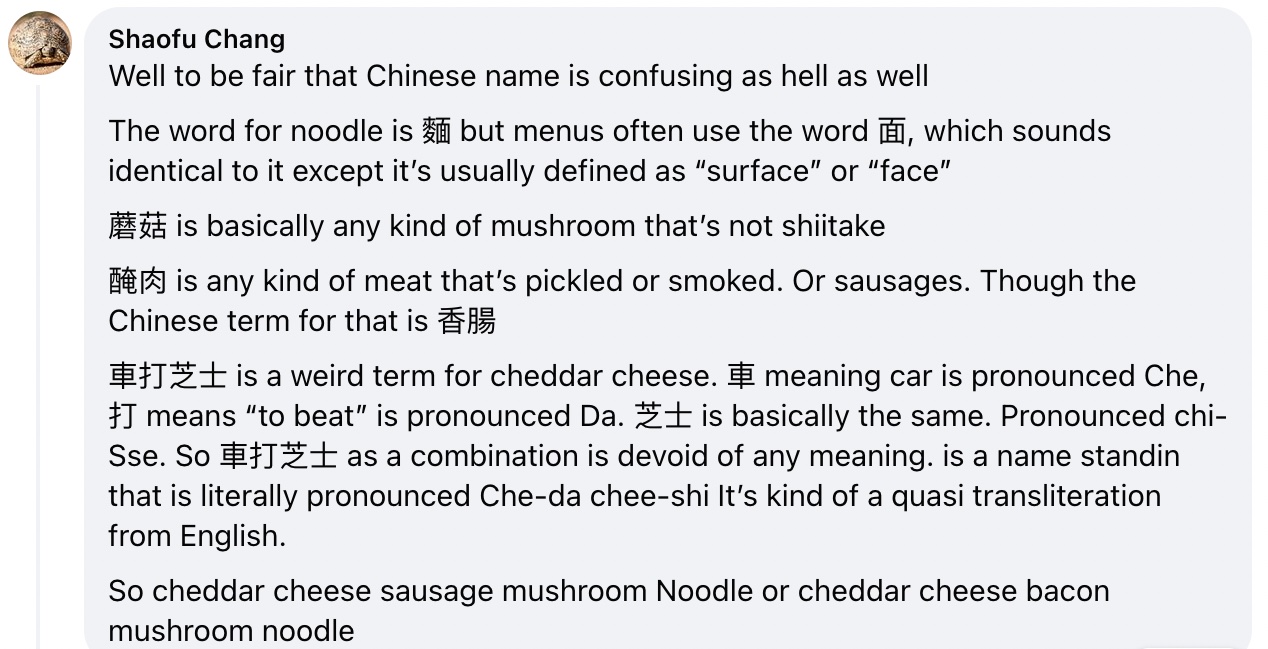 There are other sinoglyphic transcriptions for "cheddar" (e.g., qiēdá 切达, qiēdé 切德 [the characters bear no relevant meanings]), but "chēdǎ 车打" ("car beat") is quite common.  Similarly, there are other sinitic translations for "cheese" (e.g., nǎilào 奶酪, gānlào 干酪), but "zhīshì 芝士" is also commonplace.
Addendum
When I was just about to make this post and gathering entries for the "Selected readings", I realized that I had written about the identical menu item eleven years ago: "The car hit cheese bacon mushroom face" (6/3/12).  Since I have added some new information in this post, I've decided to go ahead with this one too, which is why it has become "part 2".  Check out part 1 as well, since it has some interesting material not included here.
Selected readings
---