« previous post | next post »
Jeff DeMarco saw this sign in Chengdu: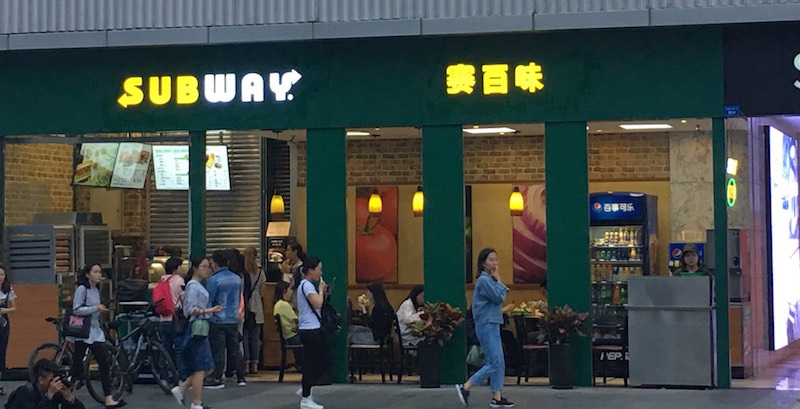 Jeff writes:
I suspected the characters would make the sound of the word Subway. My friend confirmed that, but also noted that the actual meaning of the characters was designed to fit the business. Something like 100 special flavors. I did recognize the "bai" for 100 and the "b" sound in Subway.
The sign reads:
Sàibǎiwèi 赛百味 (lit., "competition / contest of a hundred flavors")
The Chinese word for "subway" in the sense of "tunnel" is suìdào 隧道 and in the sense of "underground (railway)" is dìtiě 地铁.
---