« previous post | next post »
A little over a year ago, we had our first look at "Konglish", Korean-style English.  If it was thriving then, it seems to be positively luxuriant now:
"The Beauty and Perils of Konglish, the Korean-English Hybrid" (Margaret Rhodes, WIRED, 9/29/16)

This article describes a zine by Ran Park called "Lost in Konglish", which presents "the macaronic form of English sweeping through South Korea" as a kind of linguistic blend.  According to Park, as a result of the prevalence of Konglish in her country, "we are losing our own language".
To that end, she designed "Lost in Konglish" to become less and less legible as you flip through it. She also created graphics of new letterforms that fuse the shape of Korean Hangul letters with English ones. The artful distortions and smudges grow more intense, until the text becomes indecipherable. "It becomes more chaotic, because the phenomenon is more serious," she says. "There is communication missing."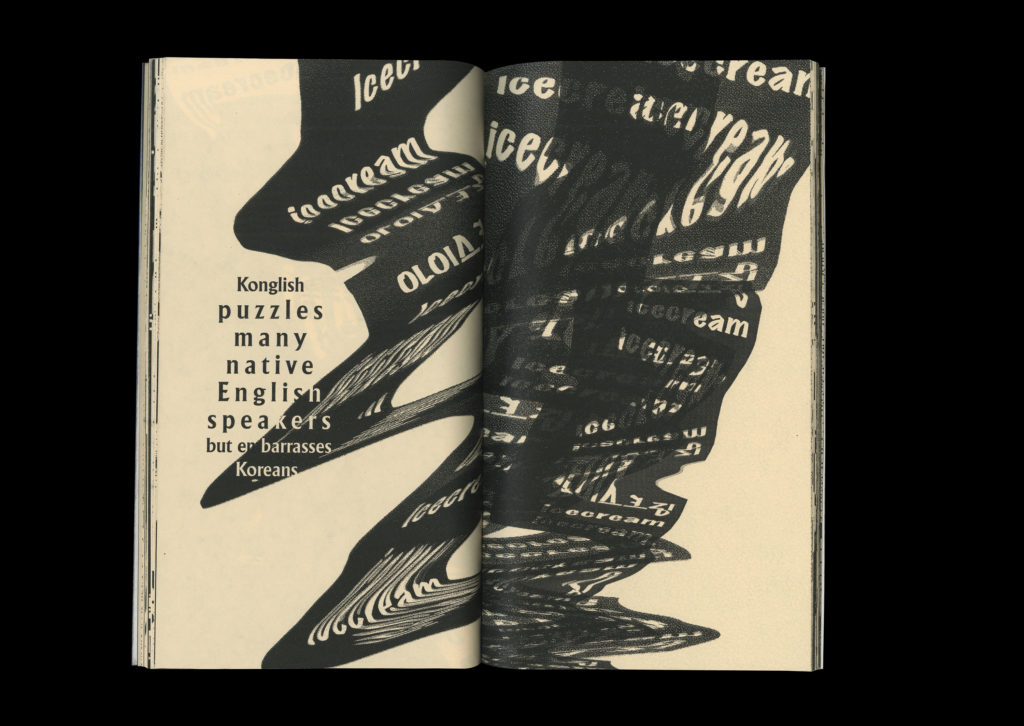 Here are a couple of relevant posts:
N.B.:  "Konglish" must be distinguished from "Kongish " (8/6/15), the Chinglish of Hong Kong.
[h.t. Michael Carr]
---