Sunday's Pearls Before Swine: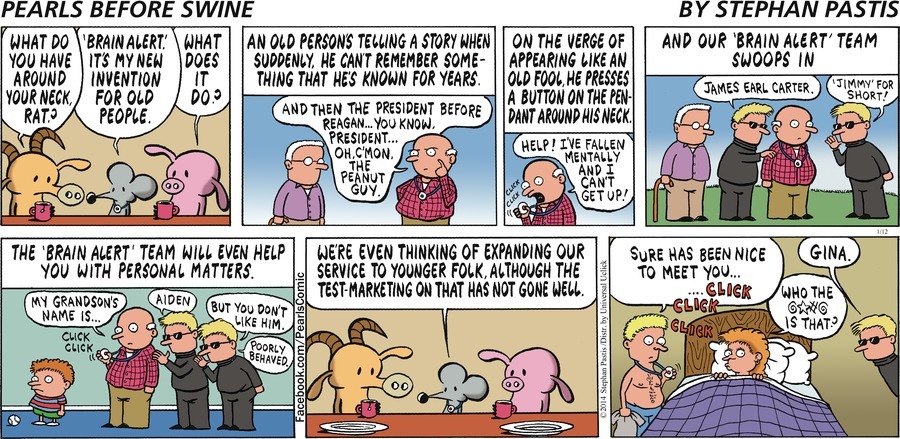 This strip illustrates a well-documented aspect of aging:
While it is clear that more people now live longer than ever before in history, it is less obvious that this is a blessing. In Greek mythology, Tithonus was the mortal lover of Eos, goddess of the dawn. Eos asked Zeus to make Tithonus immortal but failed to mention "eternal youth," dooming Tithonus to an eternity of physical and mental decay. The tithonean account of aging echoes loudly in the literature of the psychological and brain-sciences, which portrays adulthood as a protracted episode in mental decline, in which memories dim, thoughts slow, and problem-solving abilities diminish (Deary et al., 2009; Naveh-Benjamin & Old, 2008), and where researchers seem to compete to set the advent of cognitive decrepitude at an ever younger age (Salthouse, 2009; Singh-Manoux et al., 2012). Thus, although studies indicate that older adults are, on average, happier than younger adults (Charles & Carstensen, 2010), in the light of the foregoing, even this small crumb of comfort might be seen as further evidence of their declining mental prowess.