« previous post | next post »
Mark Metcalf had lunch with his in-laws at a great Cantonese restaurant in Taichung, Taiwan.  They shared a bottle of Táiwān píjiǔ 台灣啤酒 ("Taiwan beer") and were given chilled "Hong Kong style" battle bowls – emblazoned with zhàndòu wǎn 戰鬥碗 ("battle bowl") on the side and with shēng 勝 ("victory") on the inside bottom –  to drink it. Neither Mark nor his son had seen such a bowl before, but according to the owner it's a Hong Kong thing.
Apparently you can buy them for \$NT6 each online or \$US70 (including postage) for a set of four from Amazon.
Here's what they look like: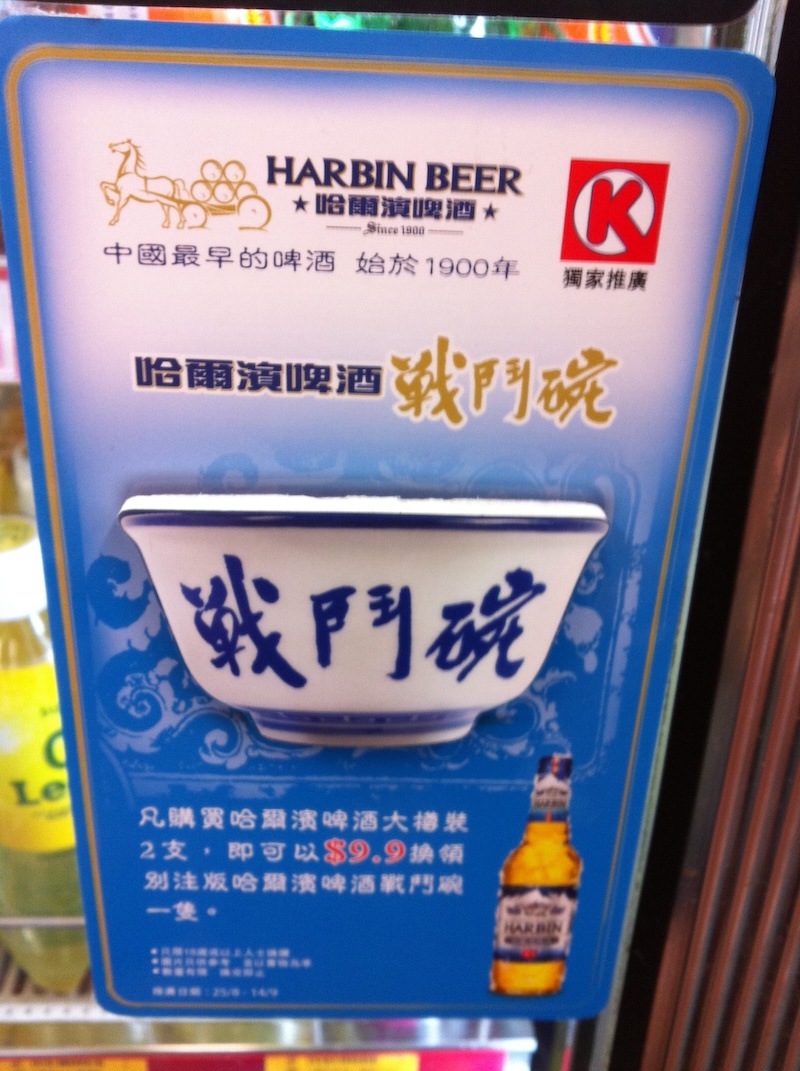 (source)
Chinese Traditional Way of Drinking Beer – From the Bowl
Selected readings
---