« previous post | next post »
It's been a while.
From Qingchen Li: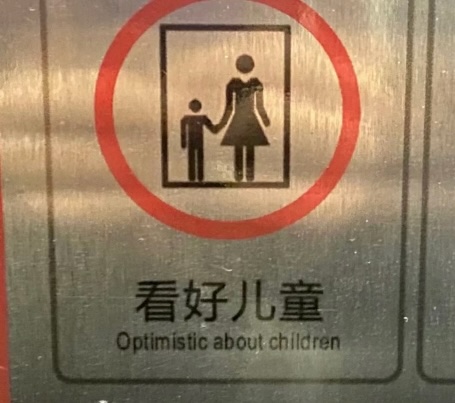 The sign says:
kānhǎo értóng
看好儿童
"take care of / look out for children"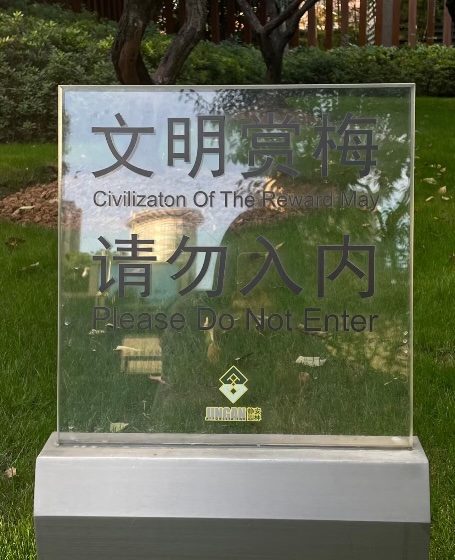 wénmíng shǎng méi
文明賞梅
"be civilized in appreciating the plum blossoms"
qǐng wù rùnèi
请勿入内
"no entry"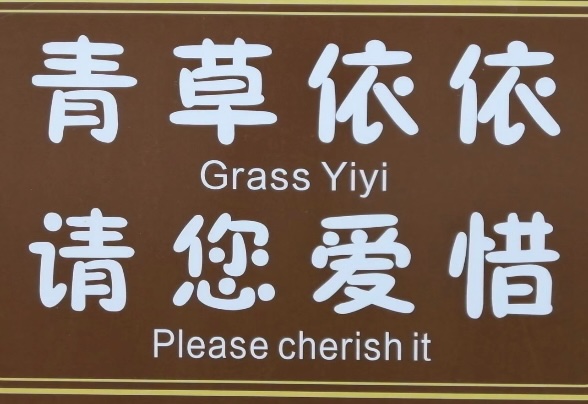 qīngcǎo yīyī
青草依依
"tender green grass"
qǐngnín àixī
请您爱惜
"respectfully please cherish it"
The fact that we don't see so many of these Chinglishisms anymore is an indication that the overall level of English in China has improved markedly during the two or three decades since we first started tracking them.
Selected readings
This is but a tiny sample of the hundreds of Chinglish specimens we've examined over the years.
---