« previous post | next post »
The following photo is from Guanghzhou and was taken recently by David Lobina's partner who's there now.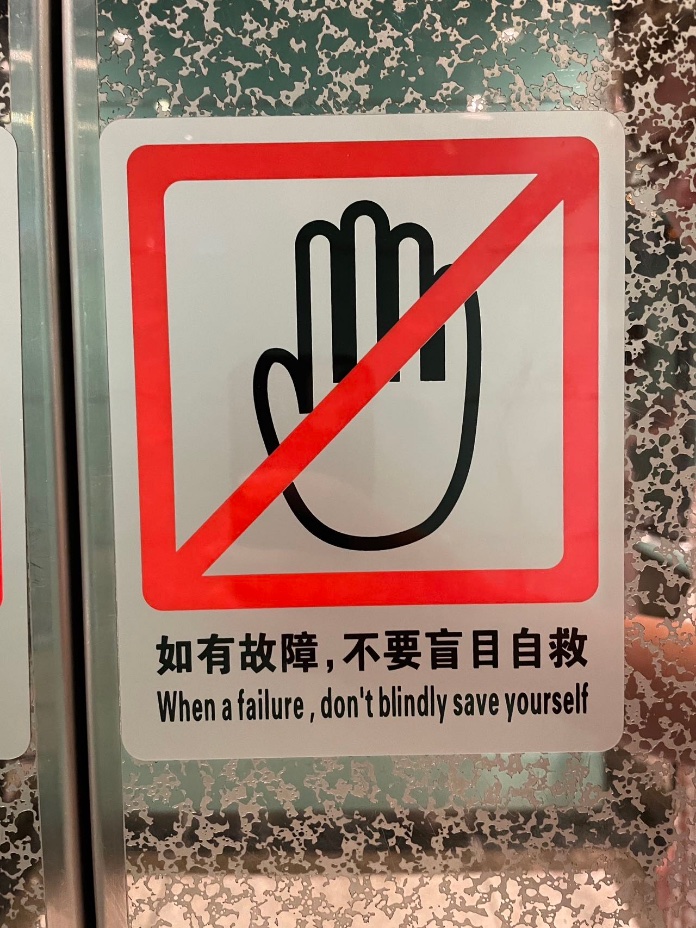 The Chinese says:
rúyǒu gùzhàng , búyào mángmù zìjiù
如有故障,不要盲目自救
"If there is a malfunction, do not blindly rescue / save yourself"
Though the second clause may initially strike one as being in error, it is actually a correct translation of the Chinese.  It's the first clause that's problematic.  The sign looks like it's on the door of an elevator / lift, and gùzhàng 故障 means ("malfunction; out-of-order", so it's pretty clear what they're trying to tell you.  Don't do something foolish or risky to circumvent the mechanism (force the door open, escape through the opening in the ceiling, etc.).  Wait till someone (staff, mechanic, engineer, fireman, etc.) who will come to rescue you.
Selected readings
---