« previous post | next post »
The following mistranslations have been drawn from this collection:
"50 Times Signs Were So Hilariously Translated, People Just Had To Share Them Online", Liucija Adomaite and Justinas Keturka, Bored Panda (about a week ago)
Of the fifty items collected here, I've already dealt with more than half of them in other posts, and another portion are too lame to worry about.
Here goes: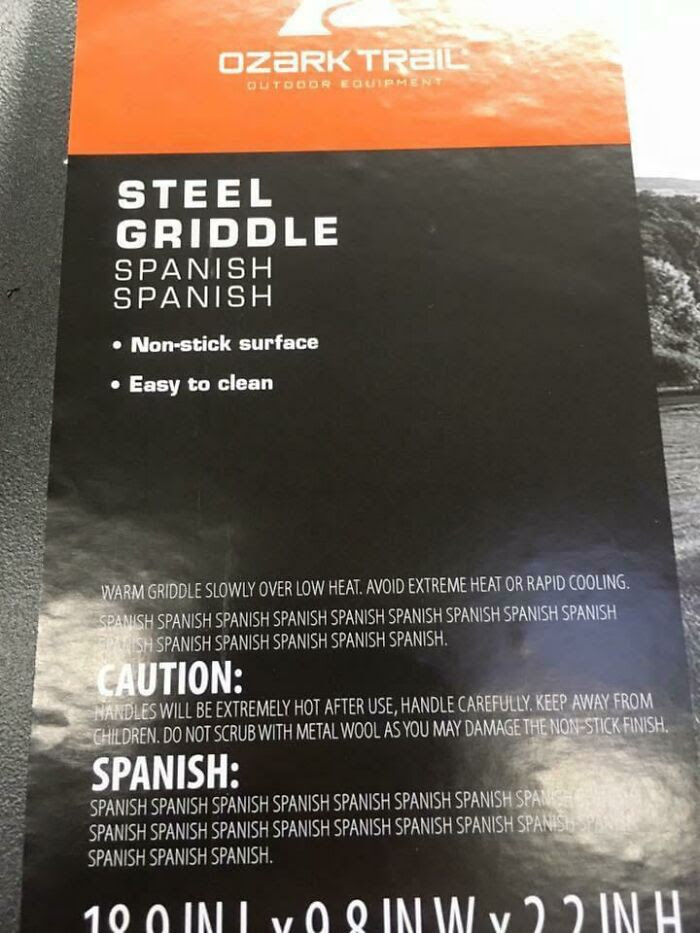 Forgot to turn on the Spanish translator.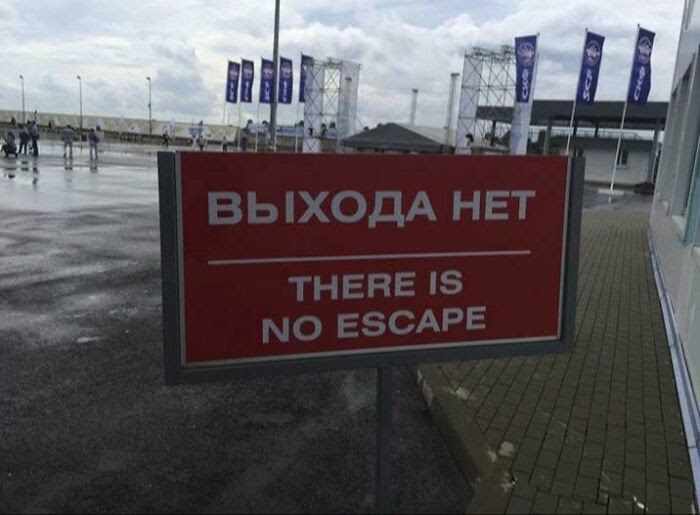 No exit.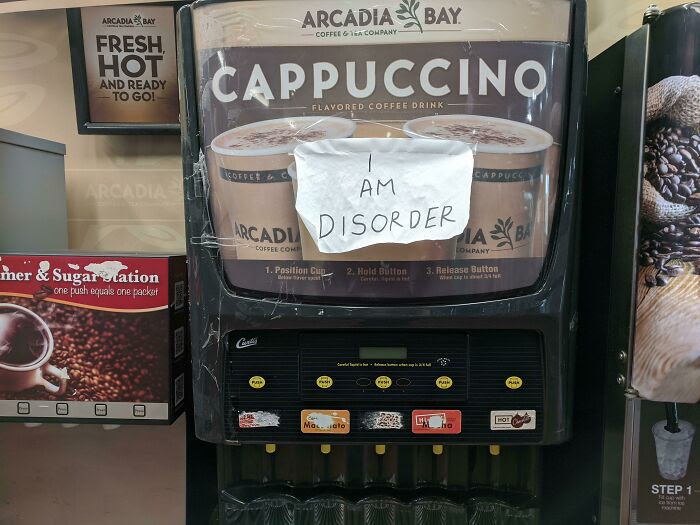 I'd better stay away from you.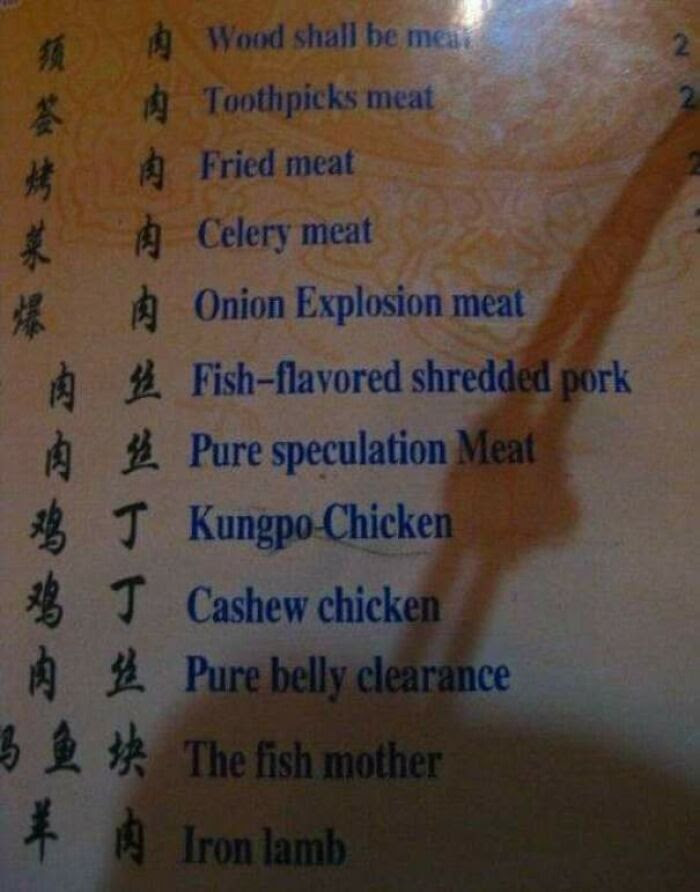 Lots of interesting choices here, but in light of our recent discussion on how to refer to different kinds of meat, I'll opt for the "Pure speculation".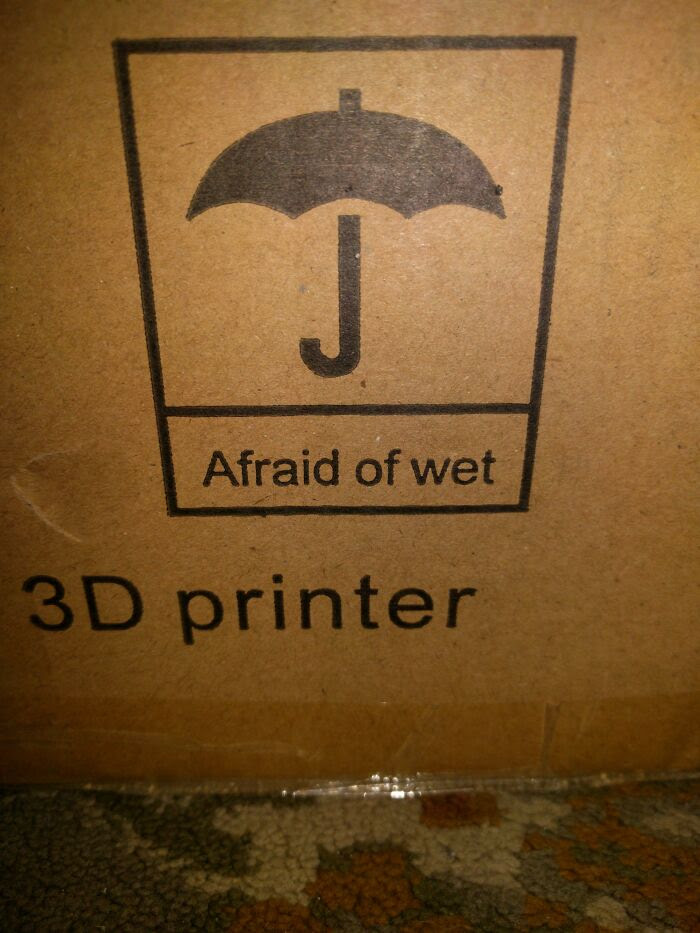 This one is easy; it comes from Chinese pà shuǐ / shī 怕水 / 濕.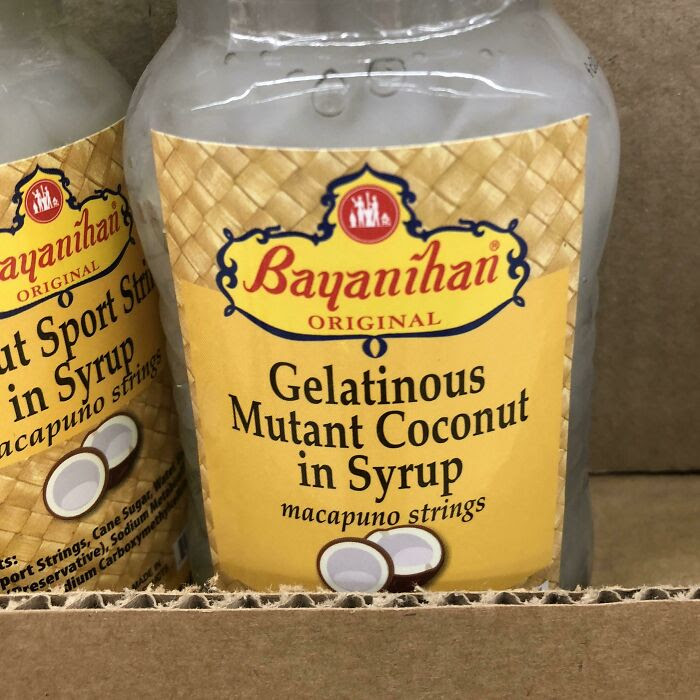 In a local Filipino grocery.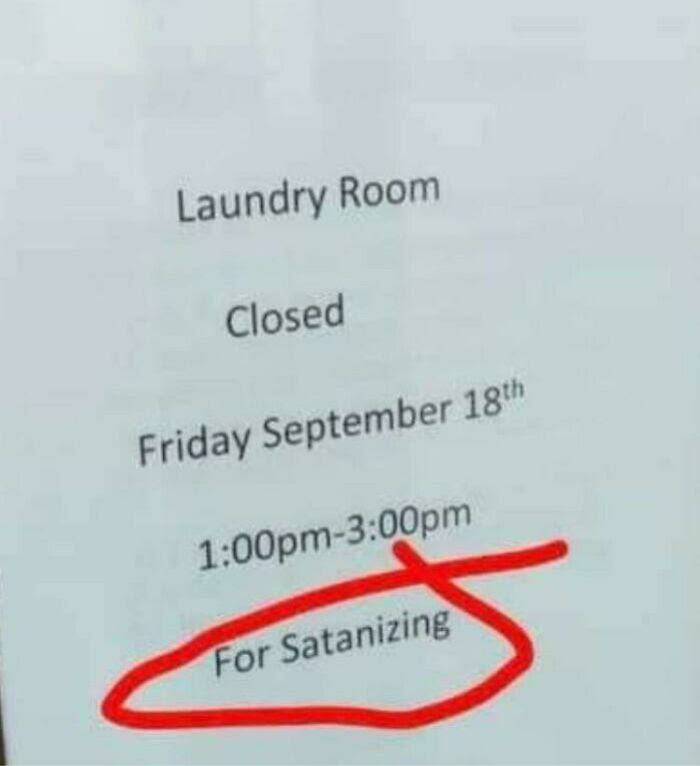 Remove one "a", add an "i", and move the letters around a bit, and it'll be all right.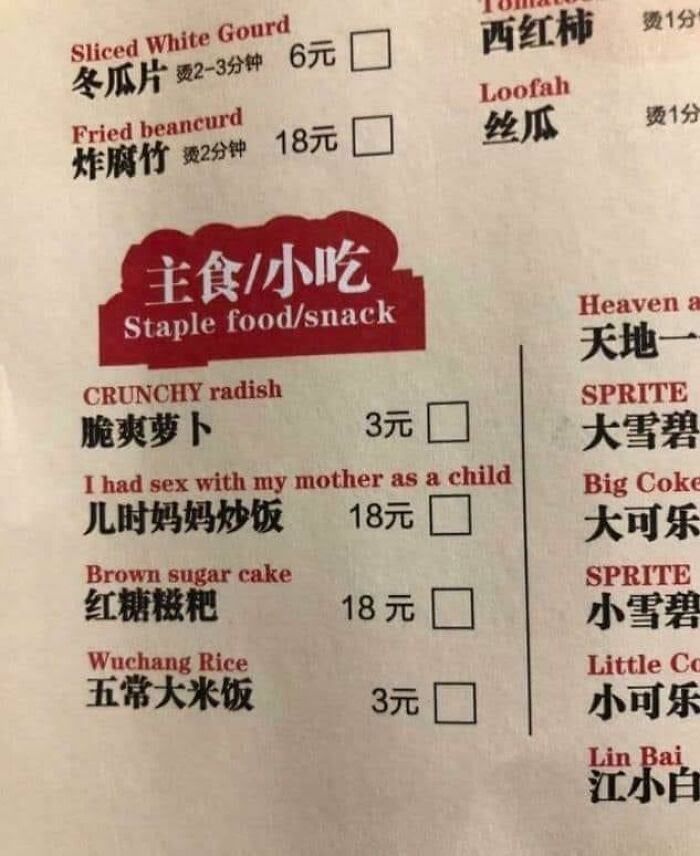 Bing Translate didn't really say that.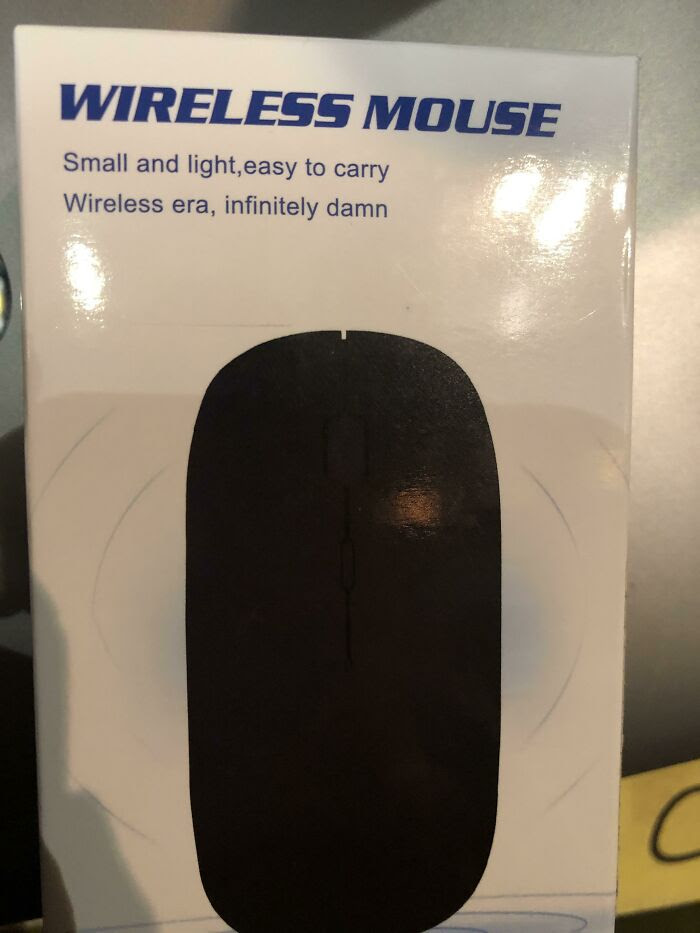 Infinitely damn.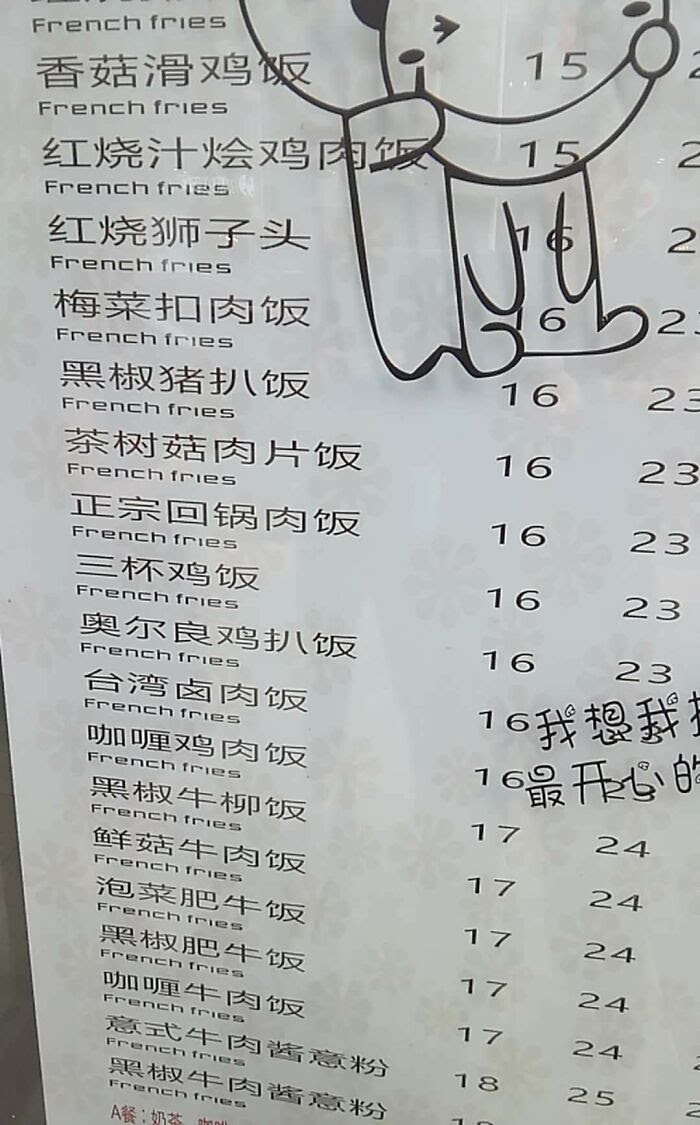 Forgot to turn off the "French fries" translator.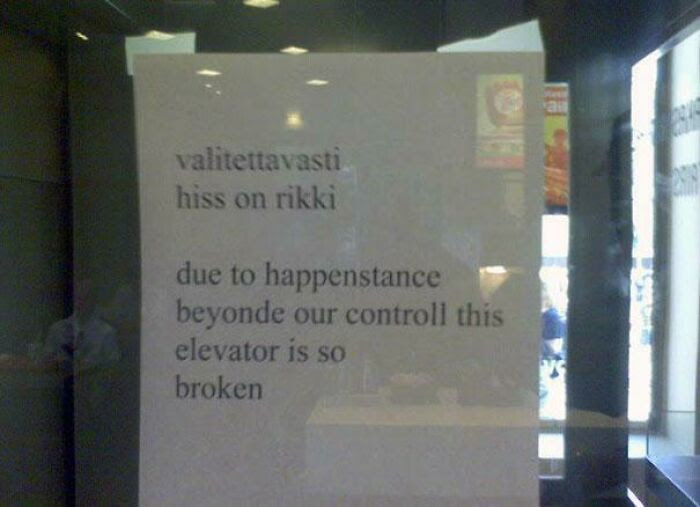 The Finnish means "unfortunately the elevator is broken".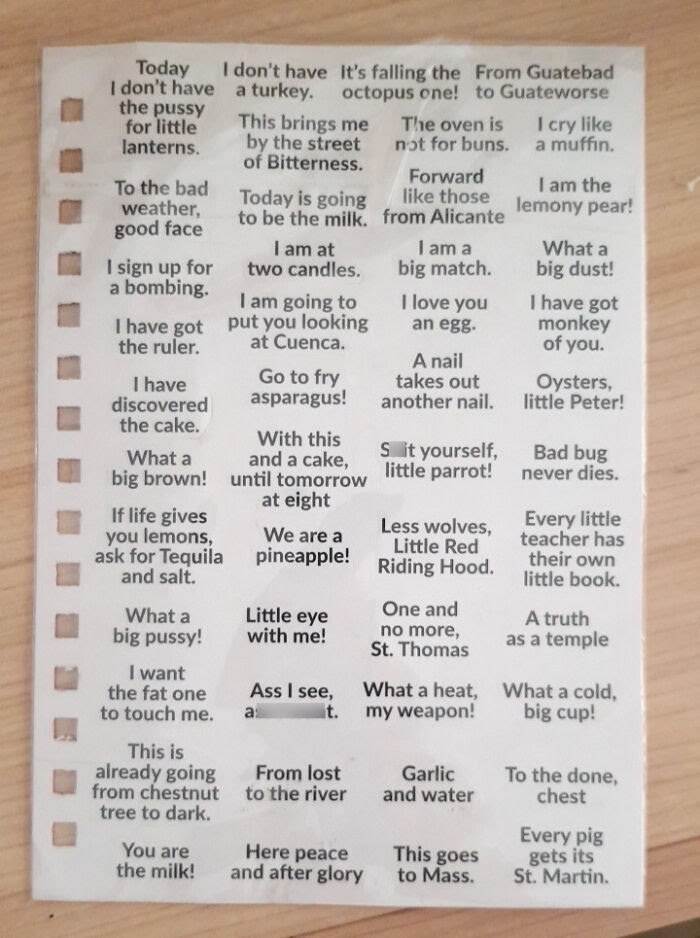 You'll never know when you might need one of these diary stickers.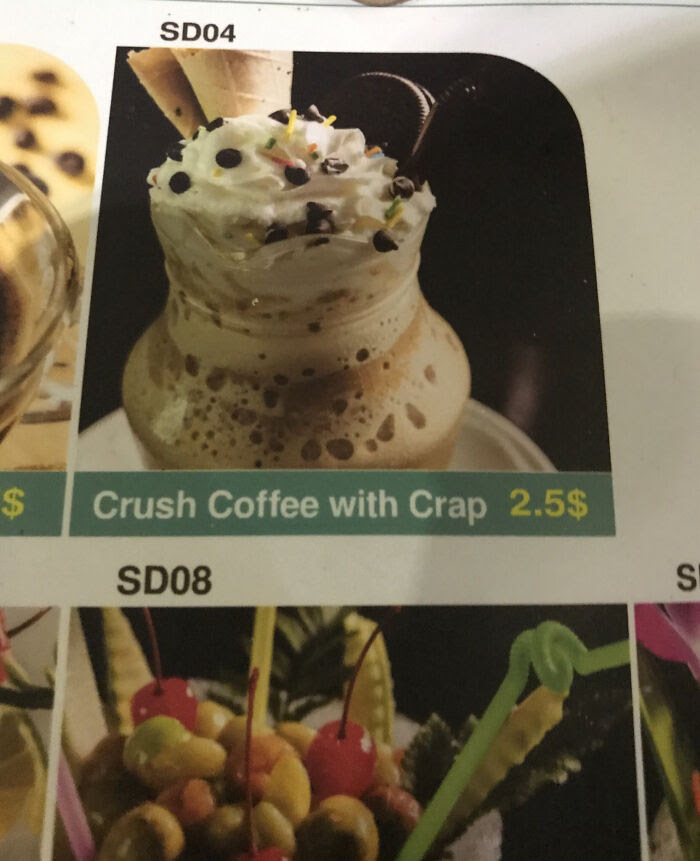 They say it's a Cambodian drink.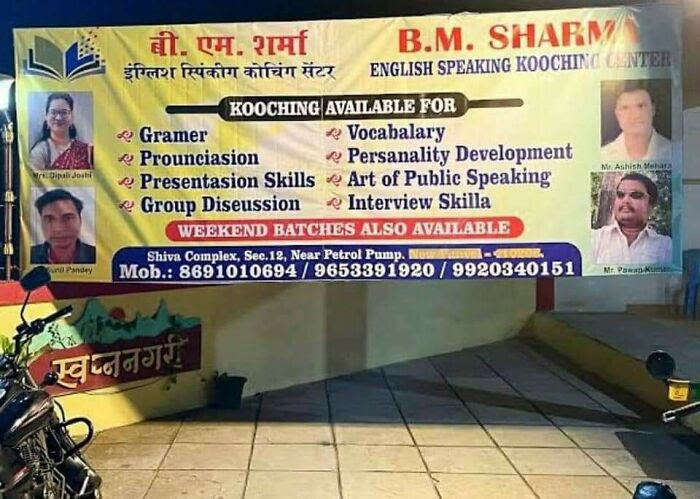 We do it all. Cf. "'English will not be longer problem for your!'!" (3/17/15)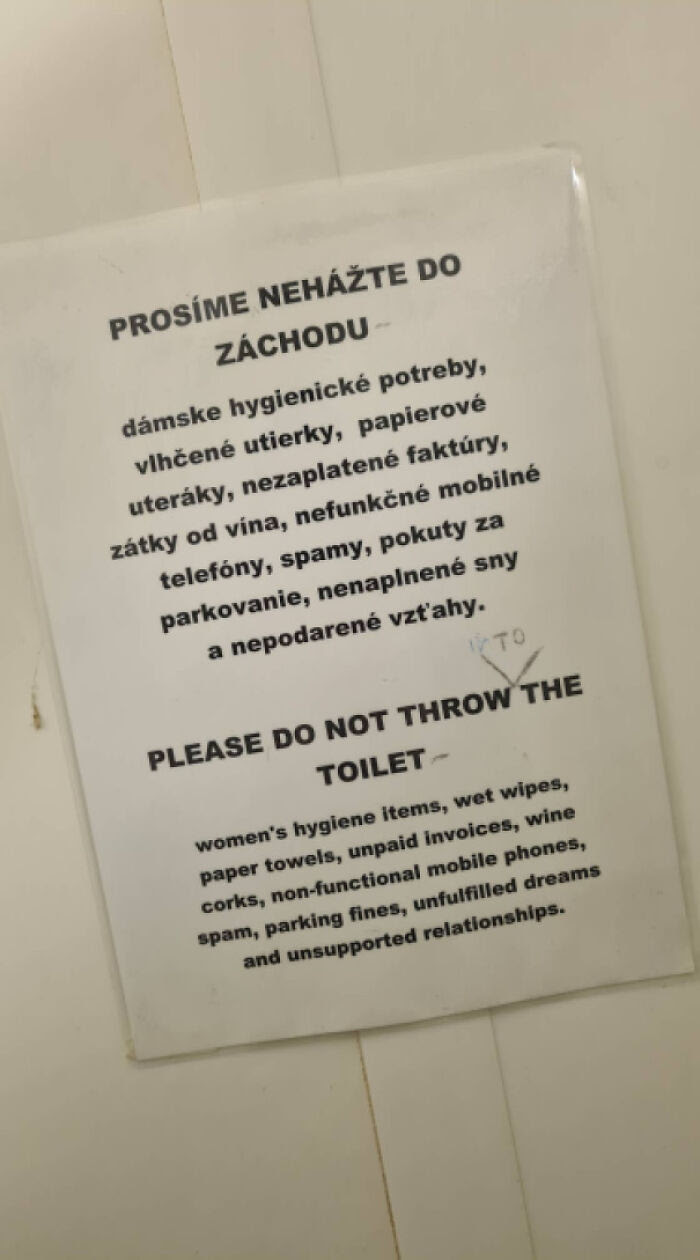 In a Slovak bathroom in Bratislava.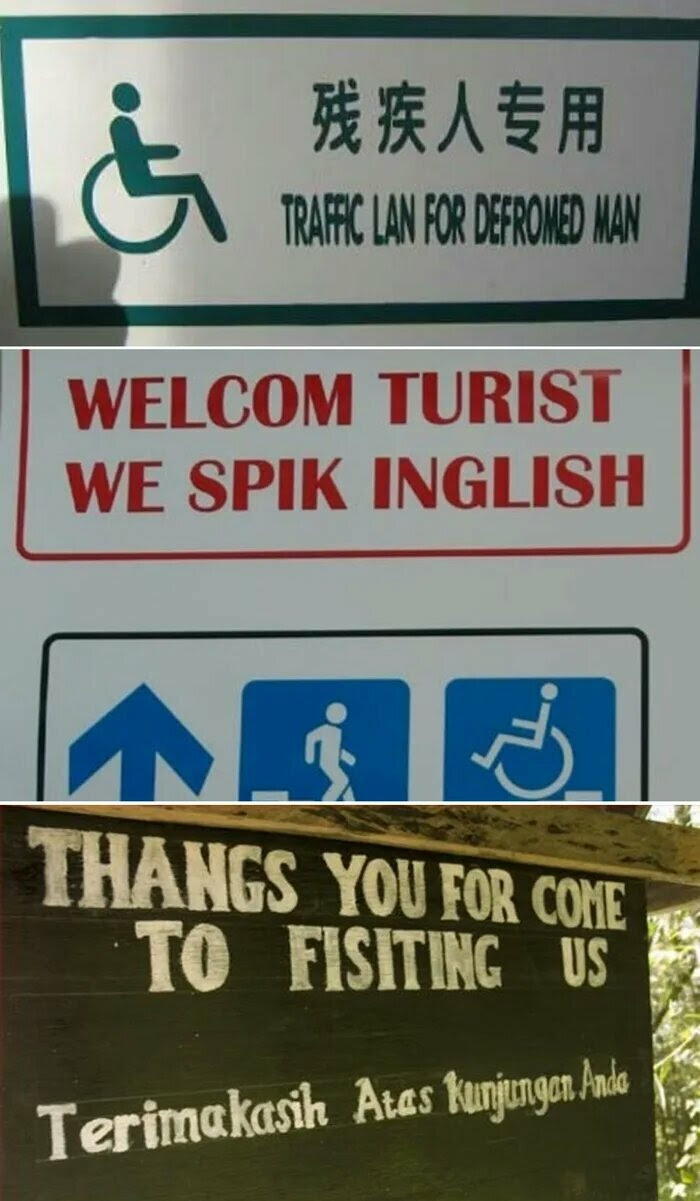 Engrish potpourri.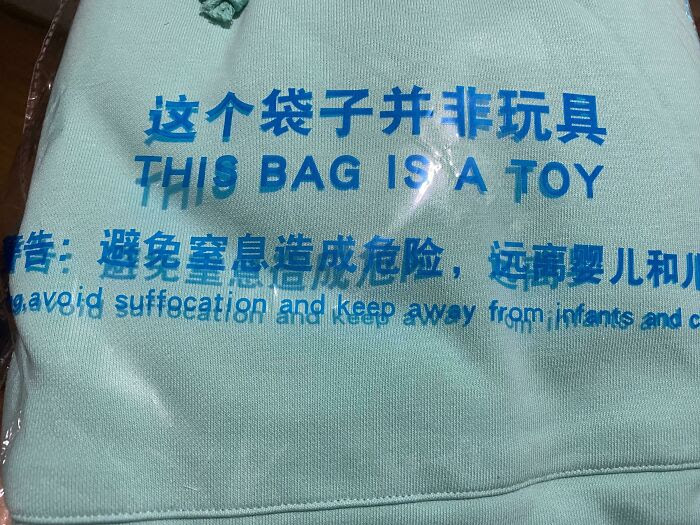 This one is dangerous, because the bìngfēi 并非 construction is an emphatic negative:  "is definitely not; is by no means".
Selected readings
[Thanks to Mark Metcalf]
---