« previous post | next post »
Paul M. sent in this photograph of the front of a fashion shop on Yongkang Street, Da'an District, Taipei City, Taiwan: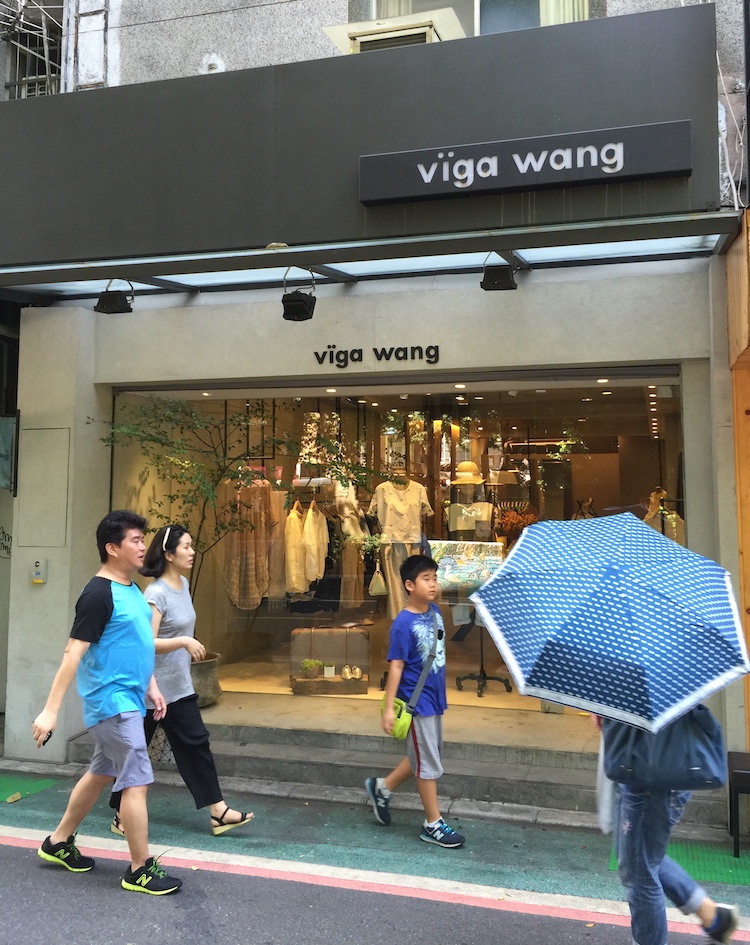 The official name of this shop, both in Chinese and in English, is "viga wang" (see here).
The "ï" in the name on the shop front is a design element, one that I rather like for its elegance and cleanness.  It reminds me of the "ä" in " Häagen-Dazs", but I'm not too fond of that one (though I love their ice cream).  Most people in the US pronounce that /ˈhɑːɡəndæs/ and in the UK /ˌhɑːɡənˈdɑːz/.  I don't know anybody who pronounces it according to the orthography as [ˌhæaɡenˈdɒʒ], and I have no idea how Reuben and Rose Mattus, who started the company in 1961, intended for it to be pronounced.
---