« previous post | next post »
I called this old post to the attention of Yijie Zhang, a true native of Peking / Beijing / Beizhing:
"How they say 'Beijing' in Beijing" (8/18/08)
Yijie's reply:
I totally agree with you! There is indeed an enormous amount of slurring and swallowing of consonants in Pekingese, which is sometimes referred to as "tūn zìr 吞字儿" ("swallowing characters") or "tūn yīn 吞音" ("swallow sounds"). As a native Běijīng rén 北京人 ("Pekingese"), I remember a friend of mine from Jiangsu province once complained that it almost sounded like a trisyllabic word when I was saying a five-character phrase, and she always had to guess what I was saying (according to the vowel contours) because of my "tūn yīn 吞音" ("swallowing the sounds"). Other topolect speakers enumerated some of the most typical words of "tūn yīn 吞音" ("swallowing the sounds") in Pekingese: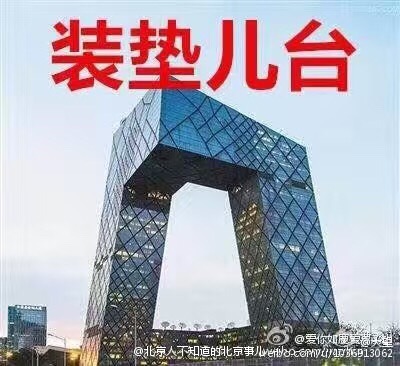 Zhuāng diànr tái 装垫儿台 ("padded / cushion station") for Zhōngyāng diànshì tái 中央电视台 ("CCTV")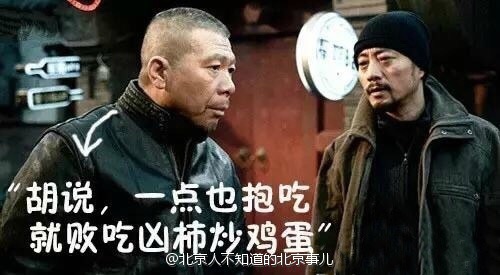 "Húshuō, yīdiǎn yě bào chī, jiù bài chī xiōng shì chǎo jīdàn 胡说,一点也抱吃,就败吃凶柿炒鸡蛋 ("Nonsense, I've eaten a little full; just fail to eat fierce persimmons with scrambled eggs") for "Húshuō, yīdiǎn yě bù h ǎochī, jiù bù ài chī xīhóngshì chǎo jīdàn 胡说,一点也不好吃,就不爱吃西红柿炒鸡蛋" (" Nonsense, not good at all, I don't like to eat tomatoes with scrambled eggs")
Some even summarized the basic rules:
[VHM;  Since the characters and Romanizations are given, I will only provide the English translations for the six example pairs that were not covered above:
1. "Hello, teacher."  "Hello, old man."
2. library    illustrated Confucian hall
3. don't know    not day way
4. especially tasty    set for eating
5. Xi'an    fresh
6. central air conditioning    install air conditioning]

Basically, 1. most of the medial consonants beginning the second syllable of bisyllabic or trisyllabic words are weakened, and sometimes "zh", "ch" and "sh" / the IPA [ʈʂ],[ʈʂʰ] and [ʂ] are replaced by an "r" sound following the first syllable; 2. "h" / the IPA [x] beginning the second syllable of a word is sometimes elided and thus the first and second syllables are "combined as one"; 3. the second syllable of a word without a consonant or the second syllable with "y" / the IPA [j] as its consonant are sometimes blurred and become a glide.
In speaking of "j", "q" and "x" (the IPA [tɕ], [tɕʰ] and [ɕ]), I feel like they are weakened more often as the second syllable of trisyllabic words than bisyllabic words
And unless I enunciate conscientiously on purpose, "大家好" would never come out sounding like "dà jiā hǎo", rather, it always comes out like "dà-yā hǎo" (I wish I could say these words from my mouth since typing is kind of limiting in this circumstance :D).
Added notes by David Moser:
Because the initial in "jing" is not a retroflex, "Beijing" in ordinary rapid speech still tends to retain an auditory trace, but yes, it seems to me that in very rapid, slurring speech (e.g. Beijing cab driver) the word "Beijing dianshitai" does sound like "Bei (y)ing dianr tai".
By the way, I was noticing just the other day that we English speakers not only say "Whaddya wanna do?" for "What do you want to do?", but we also sometimes slur it even more into "Wha' ya wanna do?"  There are degrees of slurriness.
VHM:  And then there's the famous example of "What's up?" –> "'sup?"
Readings
"OMG moments induced by allegro forms in Pekingese" (1/26/12)
"Surprising Transformations of a Beijing Street Name" (1/29/11)
---