« previous post | next post »
Jason Cox, who sent the following photograph to me, says that his "uncle-in-law has this all over the place":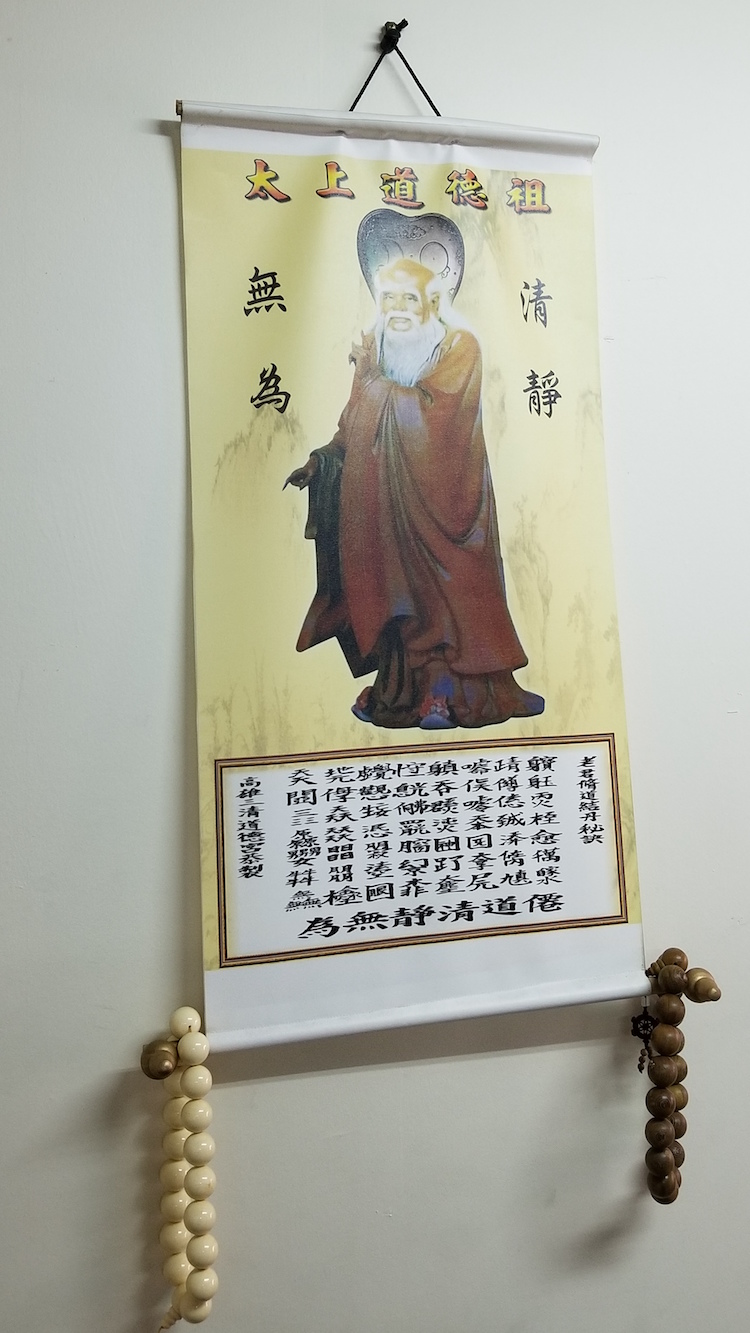 Here's a closeup of a different exemplar (woven into a textile) of the bottom part: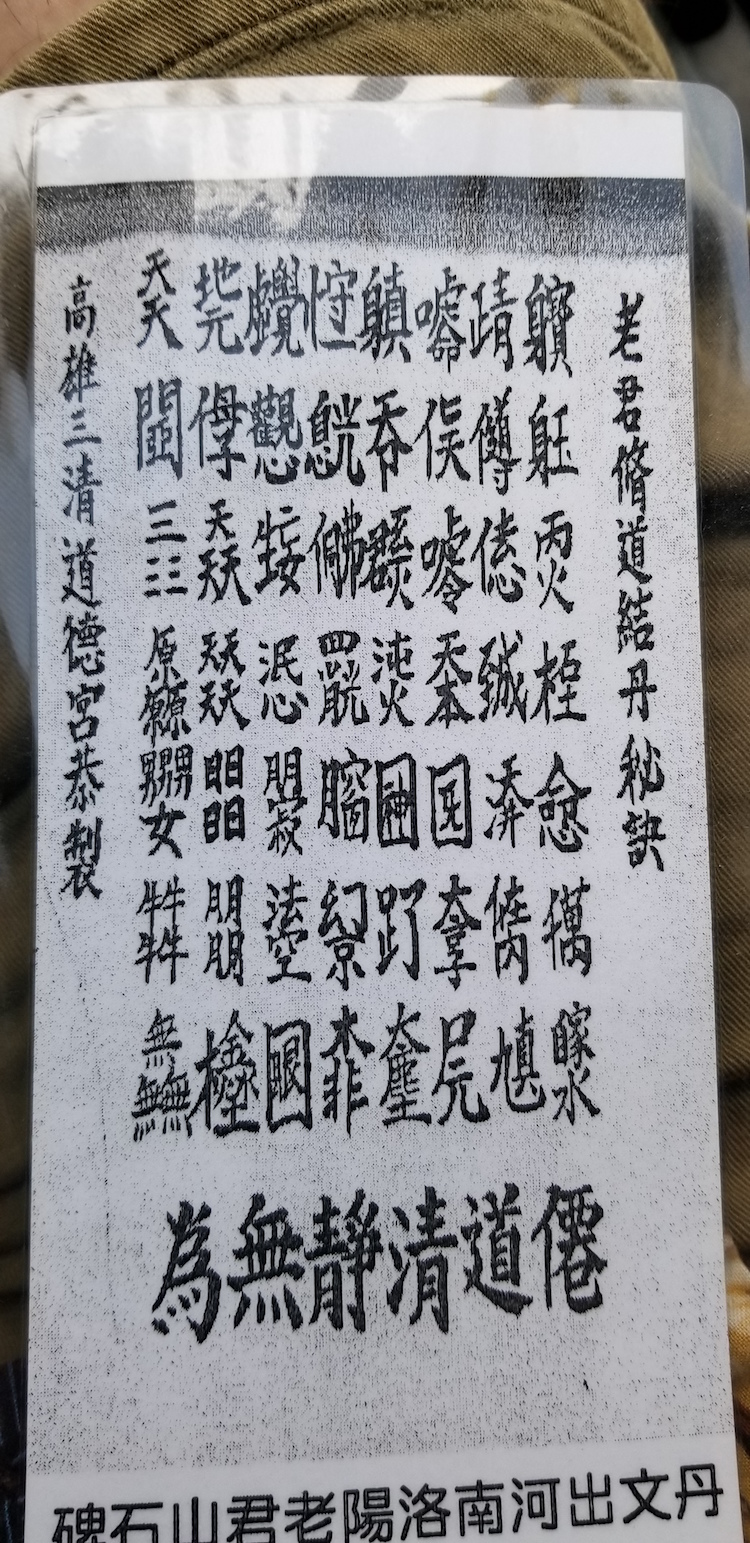 A few of the characters written here may actually be "real" in the sense that they may have occurred one or more times before in history and are among the over 100,000 Sinographs that have been gathered together in the biggest dictionaries and data bases.  But most of them have been made up by the author(s) of this text, though not entirely whimsically as with Xu Bing's "A Book from the Sky":
"The unpredictability of Chinese character formation and pronunciation" (2/6/12)
Rather, the characters in this dānwén 丹文 ("cinnabar writing") largely consist of components (mostly themselves characters) that individually and collectively make a sort of sense.  Thus tiān 天 ("heaven" over běn 本 ("root") might mean something like "root of heaven" and shēn 身 ("body") next to zhēn 真 ("true") might mean something like "true body".  Some of these made-up characters are quite cryptic, such as three men over one woman or the character for "eye" or "spirit" inside of an enclosure.
Jason's uncle-in-law is a Taoist and he says that he can "read" this text.  Here's the "annotation" (zhùwén 註文) by means of which the text can be read as Literary Sinitic / Classical Chinese: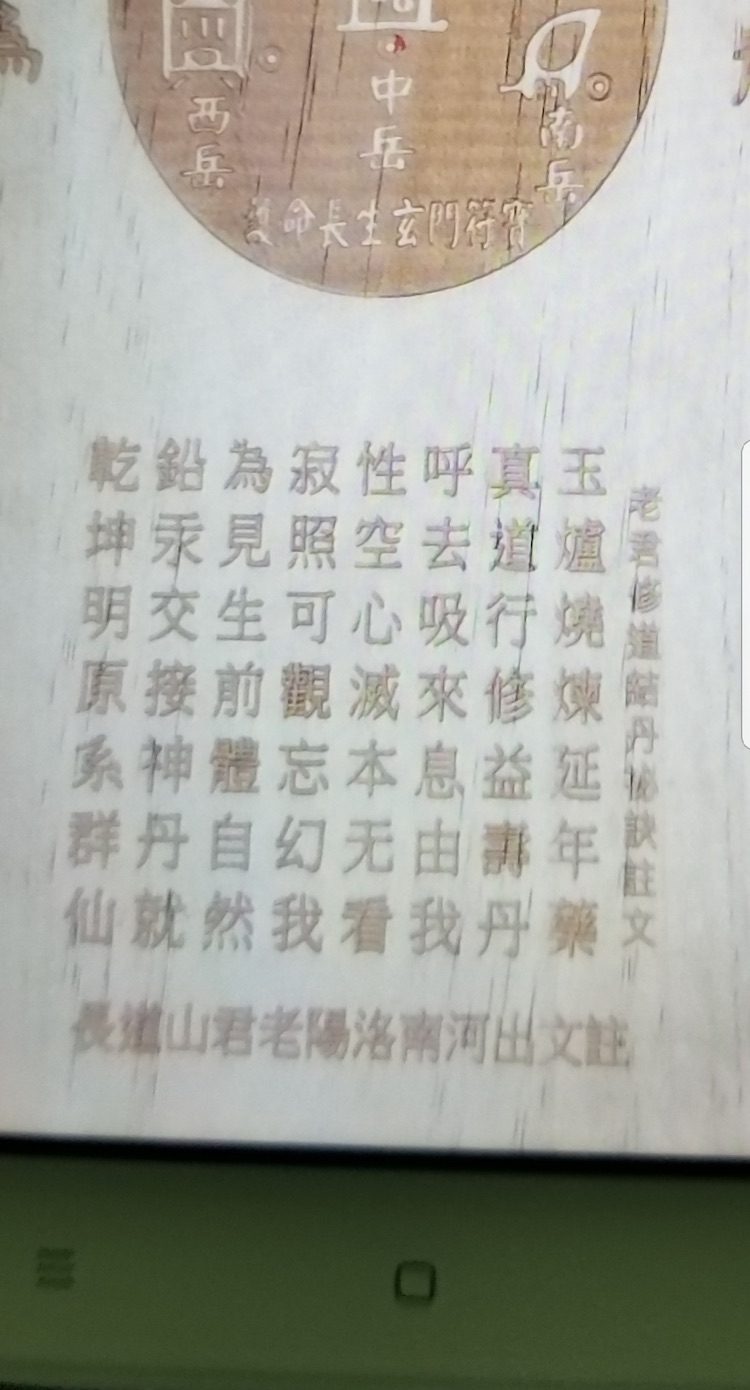 And here's a link to the audio.
---