« previous post | next post »
Sticker at a gas station near the Richmond airport, courtesy of Jonathan Smith: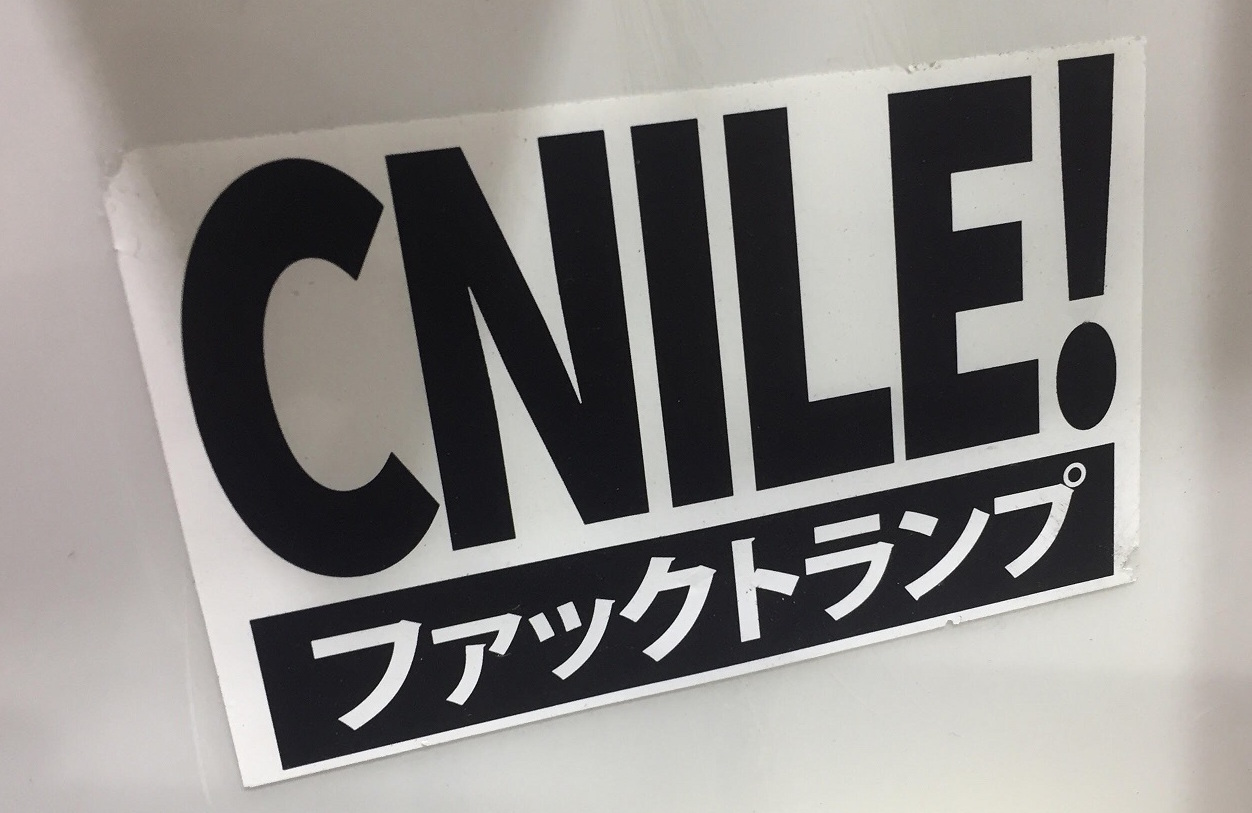 You can read the English for yourself.
The Japanese katakana read:  fakkutoranpu ファックトランプ.
Hint for the first part in Roman letters: cf. the name of the southern hip-hop group, C-Nile.
Hint for the second part in katakana:   katakana constitute that component of the Japanese writing system that, aside from onomatopoeia, is used to transcribe foreign names and terms.
---