« previous post | next post »
Today Josh Tenenbaum gave a talk here in the Interdisciplinary Mind and Brain Seminar Series, under the title "On what you can't learn from (merely) all the data in the world, and what else is needed". One of his themes was that current RNN systems lack common sense, and so in honor of that point, here's another episode in our ongoing Elephant Semifics series. This one is based on repetitions of ぬ 0x306C "HIRAGANA LETTER NU", which Google Translate correctly diagnoses as Japanese.
[link]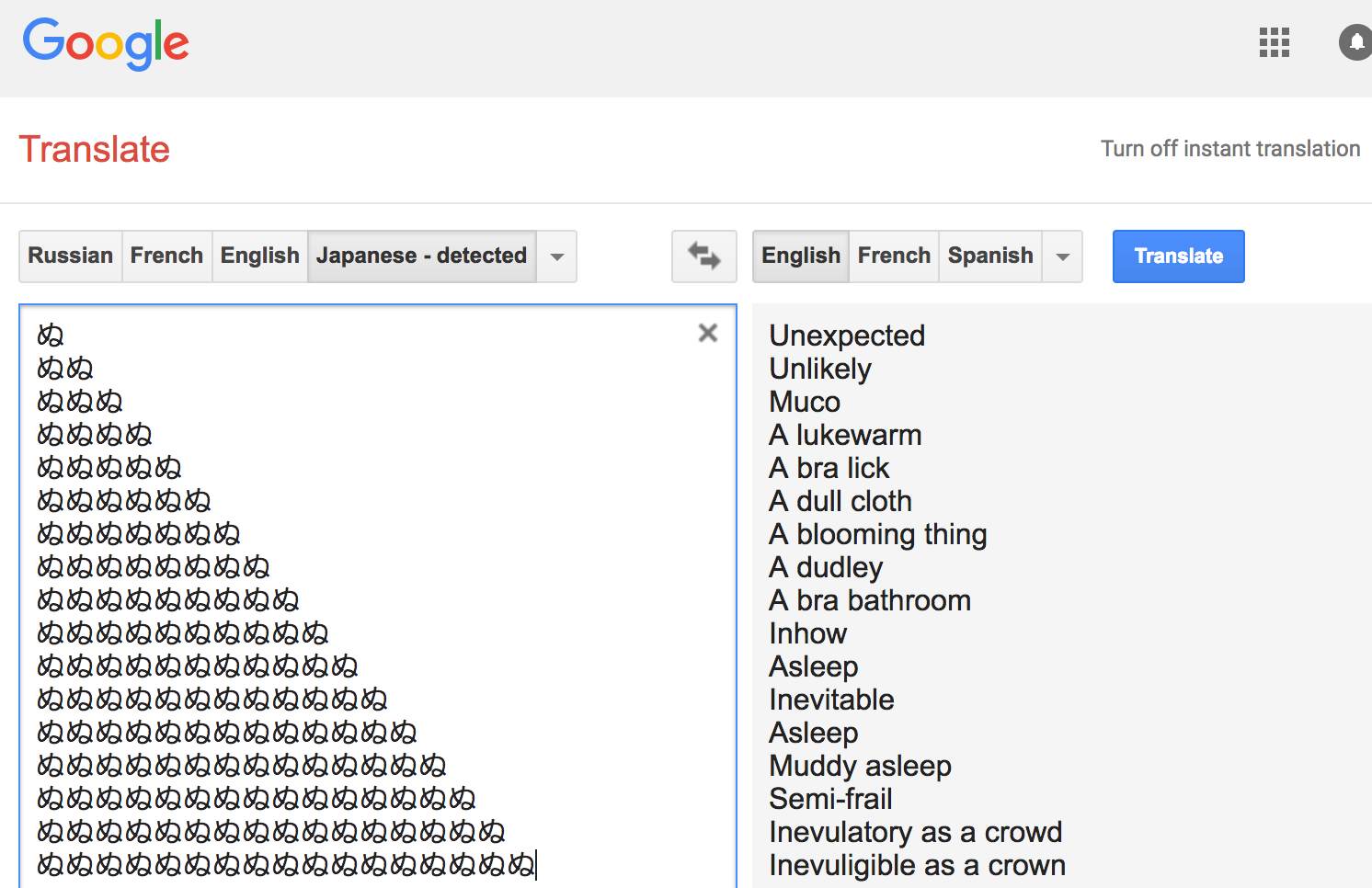 [link]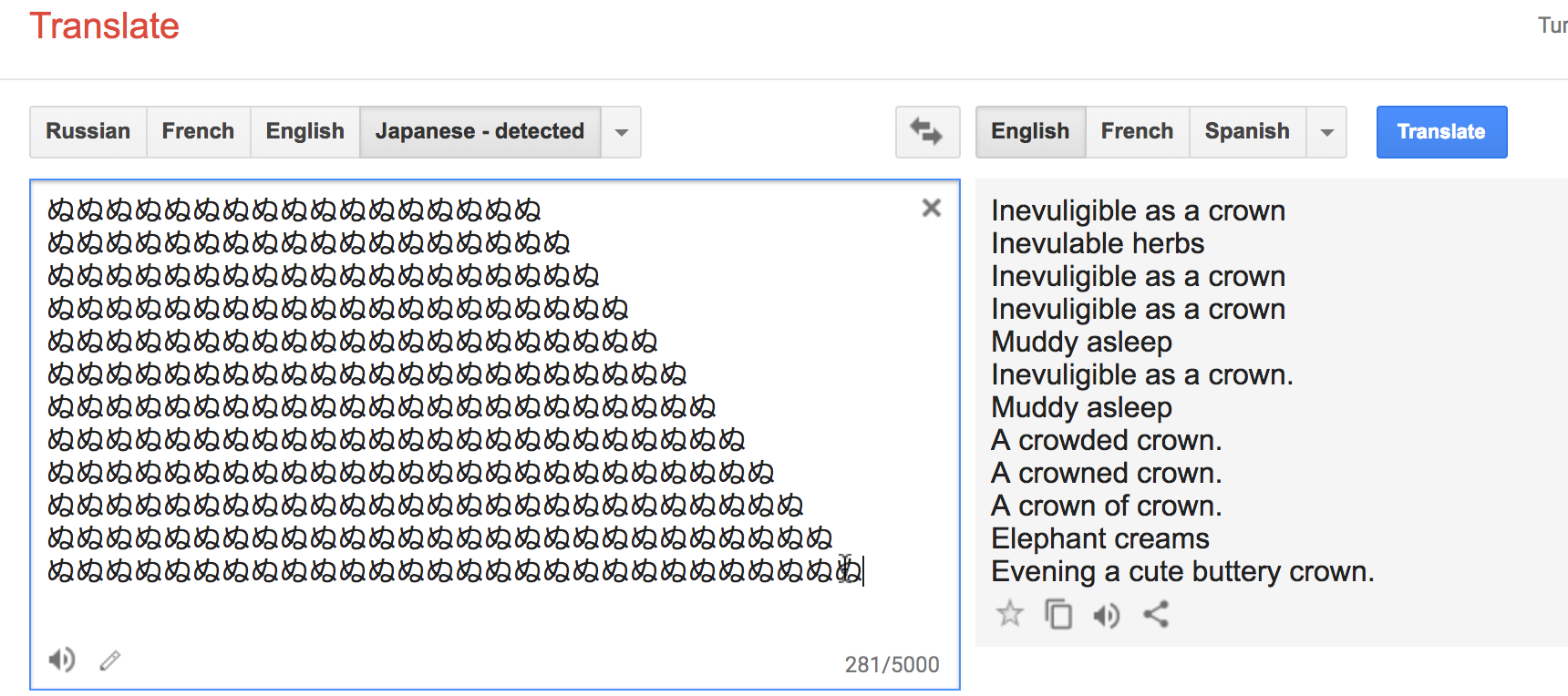 [link]


[link]

And so on — but "Easy going crazy. Easy going crazy." seems like the right place to stop.
---