« previous post | next post »
Headline from the Los Angeles Times: "South Korea's obsession with speedskating isn't hard to miss."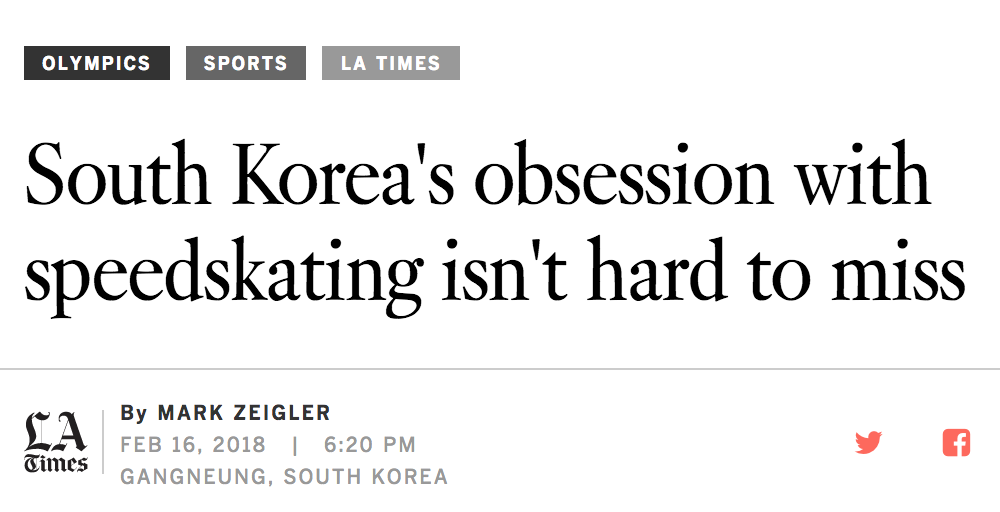 Spotted by Alex Boisvert, who tweeted: "This headline has me oddly perplexed. Like … is it easy to miss? I've been thinking about this way too long."
That's the thing with overnegations. They're oddly perplexing, and surprisingly easy to miss. It's something we've been documenting on Language Log since 2004 ("Why are negations so easy to fail to miss?"). See LL's "Misnegation" category and the posts archived here for many more examples over the years.
---