« previous post | next post »
Many years ago, I predicted that — due to the exigencies of technological change and the increasing tempo of life — China would willy-nilly gravitate either toward romanization of Mandarin (and the other Sinitic languages) or the gradual adoption of English for many aspects of written communication (e.g., business, science, medicine) because they are perceived as faster and more efficient.  In truth, I thought, and still do think, that there would be a transitional period during which both processes transpired, though naturally Chinese characters would continue to be used as well.  The evidence with which we are daily confronted, much of it presented in Language Log posts, confirms that my suspicions are being borne out.
Take a look at this certification score card for a dance class at a school in Shenzhen: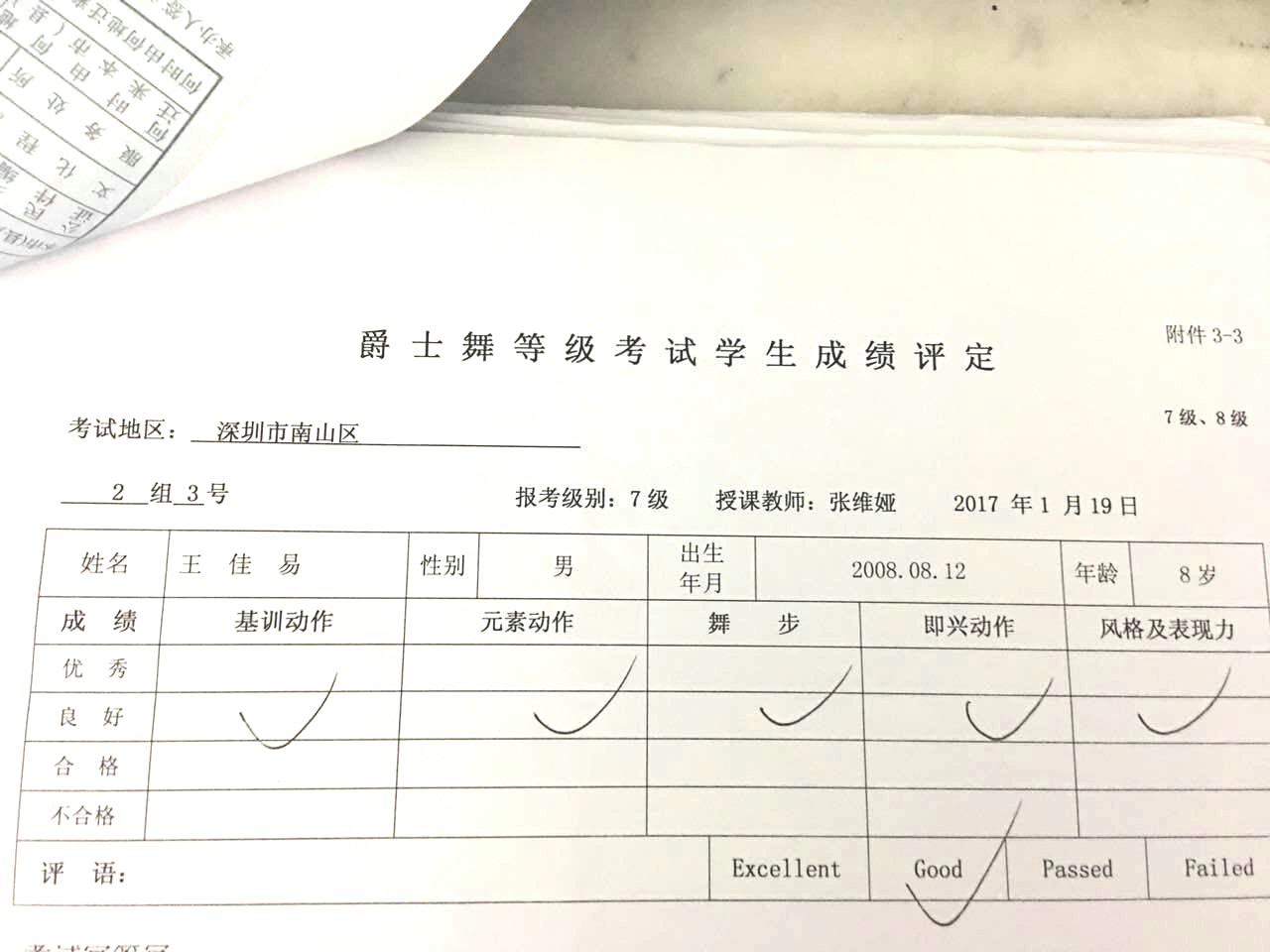 Is it not remarkable that the only grades on this report card are in English:  Excellent, Good, Passed, Failed.  There are perfectly serviceable Chinese equivalents for all of these grade levels, so why was English used instead of them?
Sometimes it seems as though Romanization and English are not just creeping into Chinese but are racing in, faster and faster.
[Thanks to Alex Wang, Julie Wei, and Heidi Krohne]
---