« previous post | next post »
Page of a phrasebook published in 1941 (click to embiggen):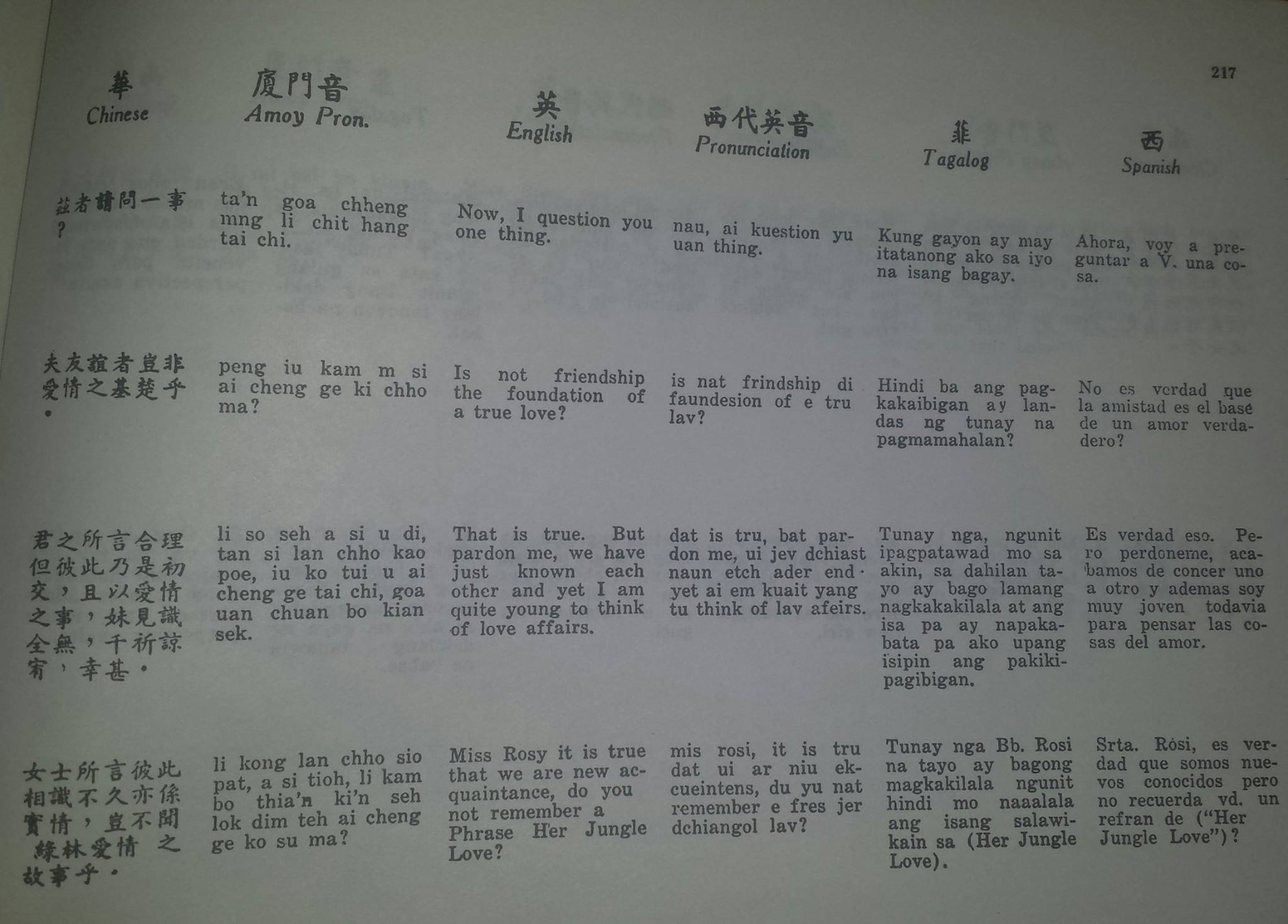 [N.B.:  Even with the embiggen feature deployed, you might need the assistance of a good magnifying glass, such as the one I keep handy next to my computer.]
The title is: "Chinese – English – Tagalog – Spanish Business Conversation and Social Contact with Amoy Pronunciation" (Huá-Yīng-Fēi-Xī shāngyè shèjiāo huìhuà dàquán fùzhù Xiàmén yīn 華英菲西商業社交會話大全附註廈門音) by Vicente Lim 林西樓, edited by Lim Se Kim 林世欽 and Jose Santos 扶西山道示.
Notice how much longer the Tagalog tends to be than the other languages.  Cf. "French vs. English" (8/2/15).
This post follows on the heels of this recent offering on a similar topic:
"English-Cantonese and Hokkien-Malay phrasebooks" (11/15/16), with references to earlier posts.
[Thanks to Chris Sundita]
---