« previous post | next post »
Chips Mackinolty sent in this intriguing photograph from Peter Cooke Darwin's tumblr, Life Is A Carnivore: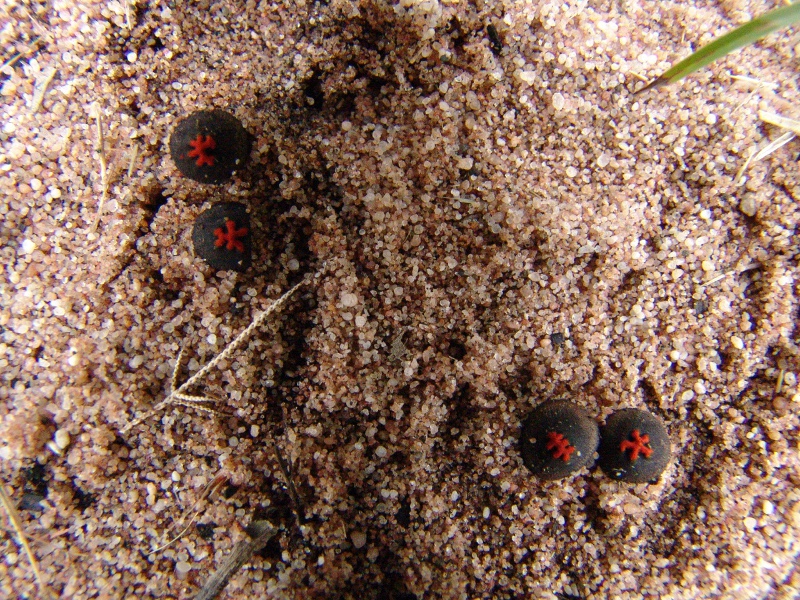 Peter suspects that the fungi pictured above are:
…Calostoma fuhreri which shares the black body with red coloured orifice which to my eye resembles Chinese characters. The name Calostoma means beautiful mouth.
If these little beauties ever get an English name, I hope that it won't be "Chinese character", like a certain moth that we studied recently:  "Moth onomastics: Chinese Character (Cilix glaucata) " (1/25/15). I'd much rather go with "pretty mouth" (but not "hot lips").
---