« previous post | next post »
When I entered the Airbnb where I'm now staying, one of the first things that caught my attention was the following utensil: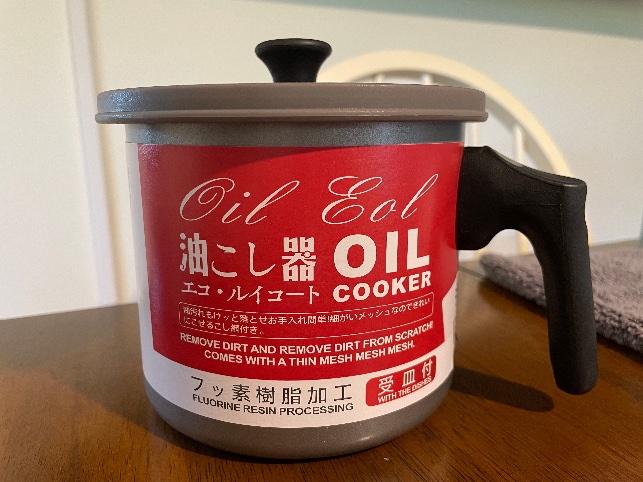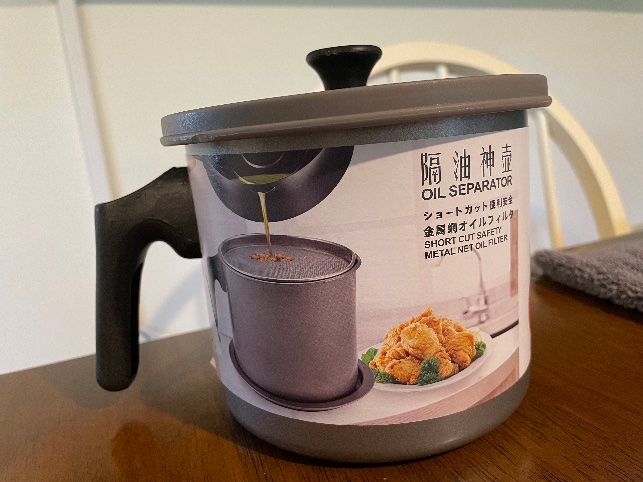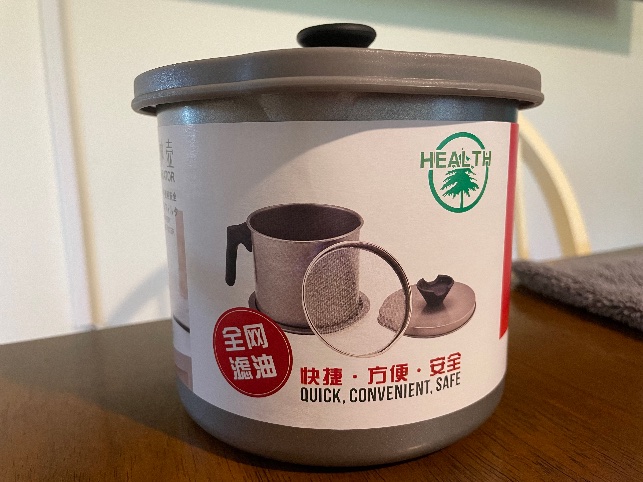 There were many puzzling aspects to this device.  First of all, I couldn't tell whether it was an oil separator or an oil cooker, or both.  Second, I wasn't sure what the primary language of the writing was, Japanese or Chinese — there are elements of both (cf. this recent Language Log post).  Couldn't tell where it was made either, China or Japan, I guess more likely the former.  Then there was the bizarre English: 
REMOVE DIRT AND REMOVE DIRT FROM SCRATCH
COMES WITH A THIN MESH MESH MESH
And mysterious notes like this:  WITH THE DISHES
After pondering the last item for quite some time, I decided that this kitchen gadget must be a bonus item that came with a set of dishes (M. mǐn / J. sara 皿).  They were probably giving them away because nobody knew what to do with them.
Selected readings
[Thanks to Zihan Guo]
---