« previous post | next post »
The next event in the Salon Sanctuary concert series is "Victorious Secret: Love Gamed and Gender Untamed in the Sparkling Courts of the Baroque":
Before the bars of gender binaries caged the mainstream operatic imagination, a golden age of fluidity guided the vocal soundscape. Virility declared itself with the castrato's clarion high notes, while femininity spoke in earthy tessiture that plunged to shimmering depths.
Texts of the period revel in ambiguity, unfurling genderless narratives of anonymous lovers and unnamed beloveds. Stories of active pursuit and passive reverie remain alike at loose ends, with neat resolutions many movements away.
Please join us for this special program in honor of Pride Month, as the music of the past reveals a golden underground of nonbinary riches, accompanying us in our witness to a new Renaissance.
The featured performers are Elijah McCormack, male soprano, and Christopher Morrongiello, lutes & baroque guitar.
The program: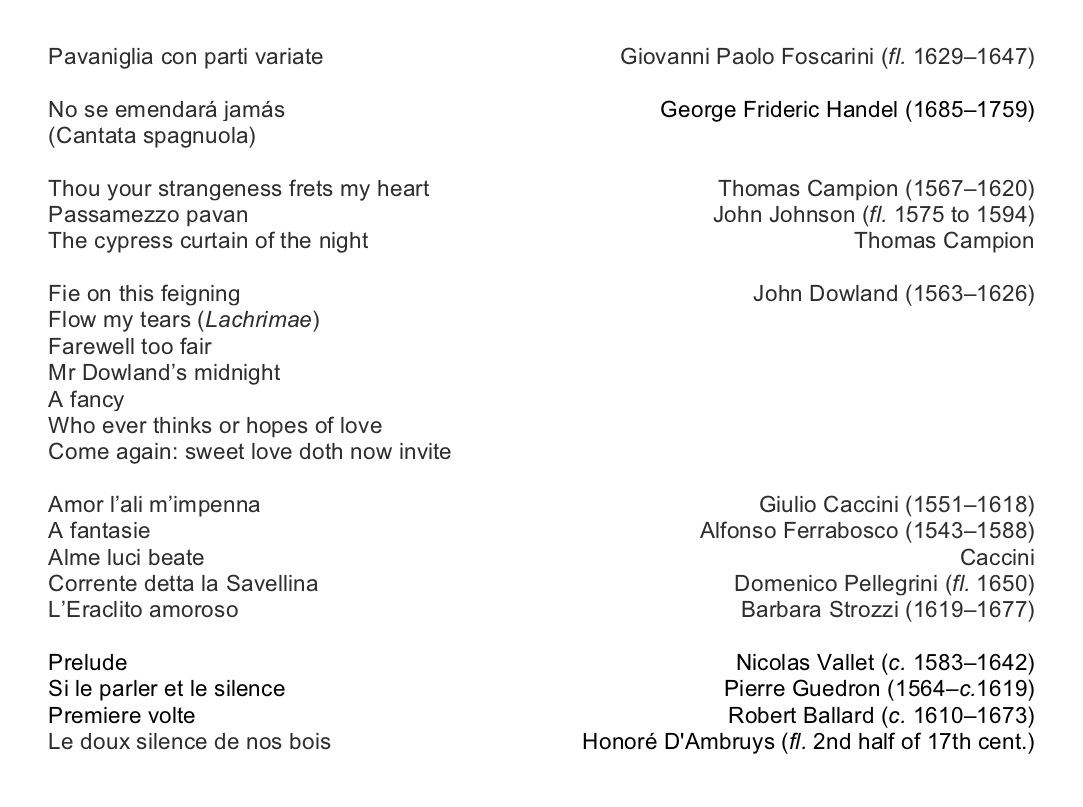 The event's name strikes me as the best pun of the year.
---