« previous post | next post »
Photograph taken at a park in Chiang Mai, Thailand: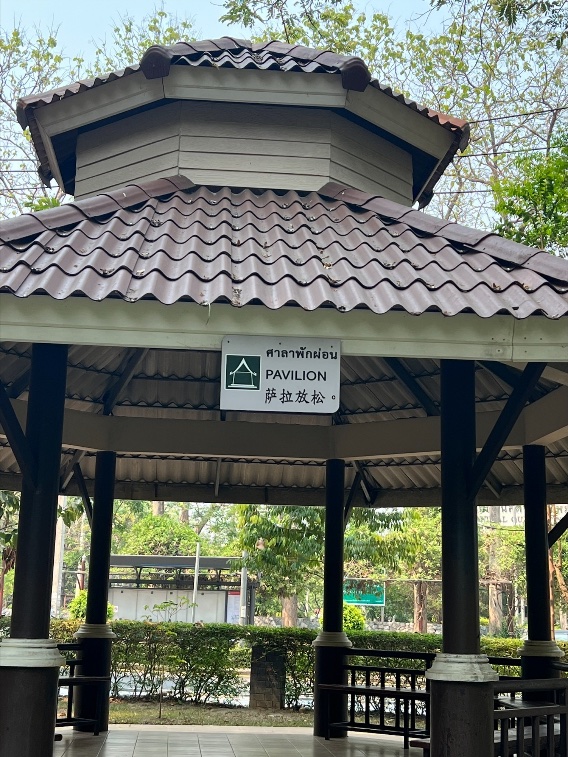 In brief (and without marking the Thai tones here), the Thai text comprises two words [sa: la:] 'pavilion; gazebo' and [phak pho:n] 'to rest', i.e., 'pavilion for resting'.
Complete transcription and explication of the Thai text by Robert S. Bauer (author of the monumental ABC Cantonese-English dictionary from the University of Hawai'i Press):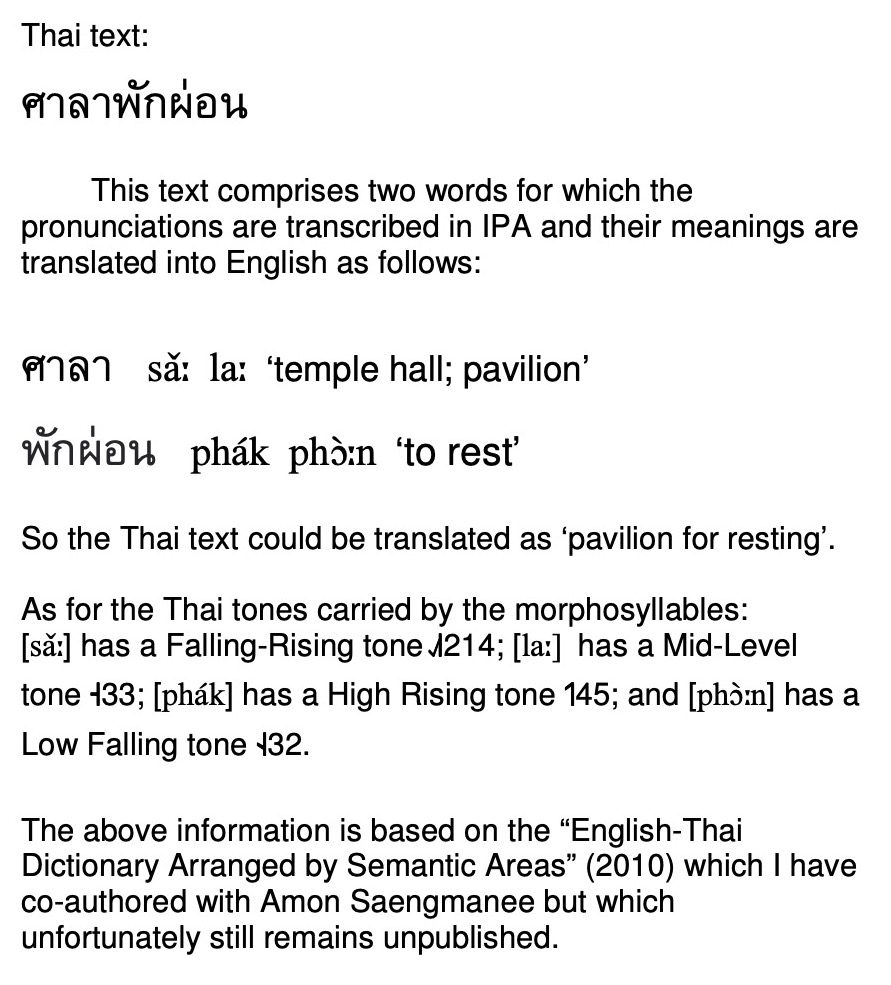 VHM:  Can Language Log colleagues somehow help Bob get this long lingering and valuable dictionary published?
Explication of the English and Chinese, also from Bob Bauer:
The English text has omitted the second word 'to rest'. The first Chinese word 萨拉 [sa4 la1] has transliterated the Thai word [sa: la:] and is followed by 放松 [fang4 song1] 'to relax', so it is a closer translation of the Thai text.
VHM:  The Chinese characters on the sign are in their simplified forms.  The traditional forms would be
薩拉放鬆
A closer Chinese approximation of the Thai would be fàngsōng tíng 放松亭 / 放鬆亭.
Selected readings
[Thanks to Joyce White and Justin McDaniel]
---