« previous post | next post »
Here are the warning labels on the sun visors in my Toyota Tacoma: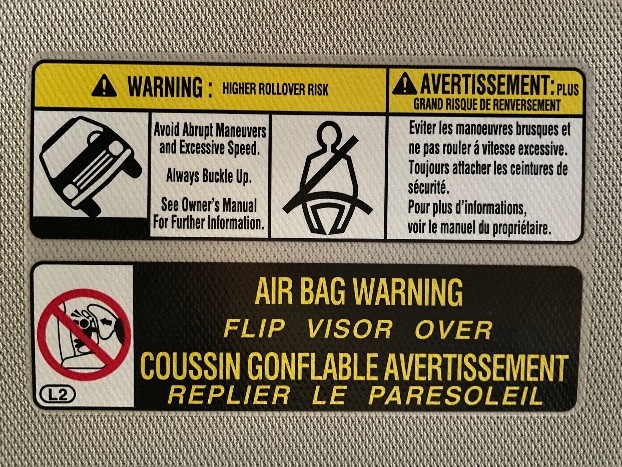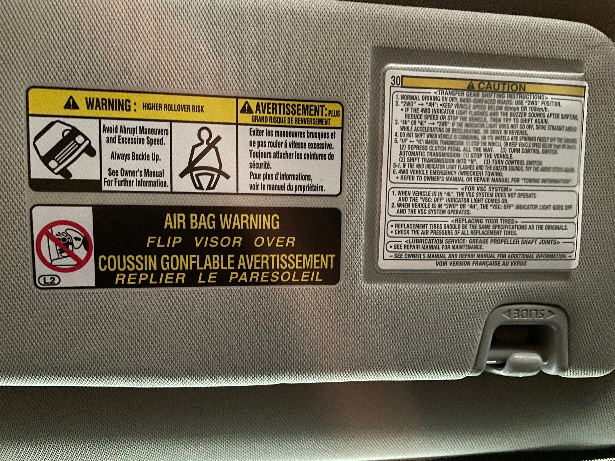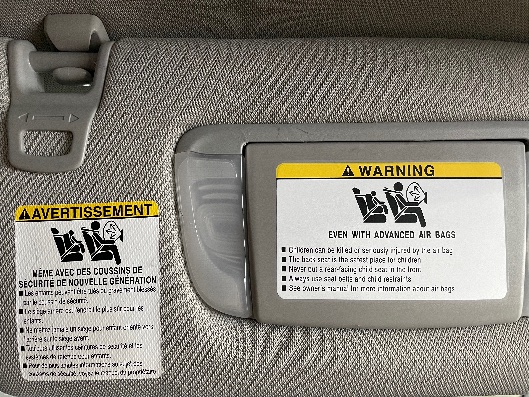 In almost every line, the French is longer than the English — demonstrably and conspicuously so.
Why does the French feel more comfortable going on at length, while the English is happy being more concise — consistently so in both cases?
This is a phenomenon we have noticed before in different settings, so it is not a fluke.  There must be some reason why speakers of French and English behave this way.  Is it cultural?  Linguistic?
Selected readings
[Thanks to Zihan Guo]
---