« previous post | next post »
The following image is from a guest post on the Tangle newsletter (3/3/23) that comes from a Chinese dissident who recently fled to the U.S.: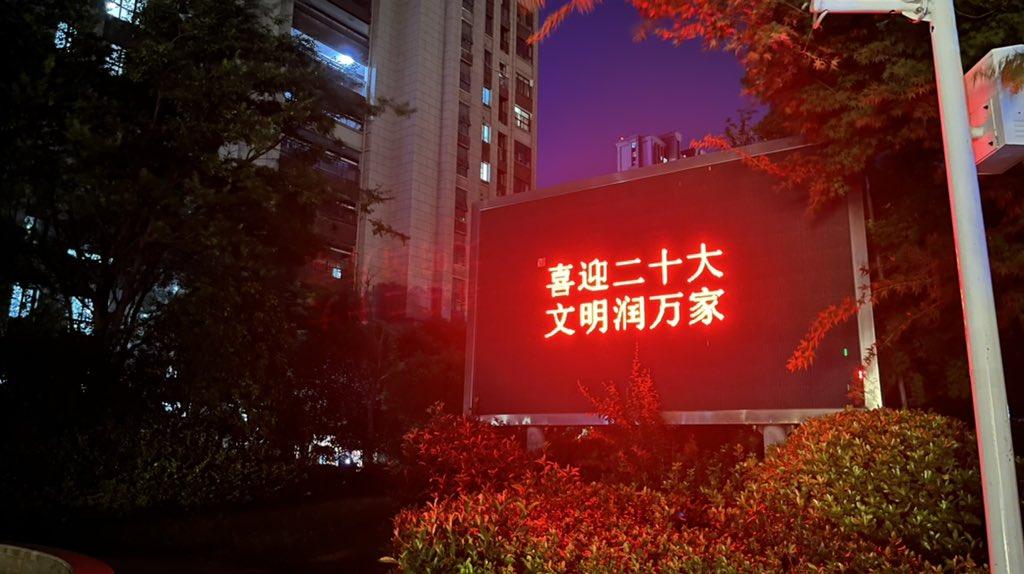 The political slogan on the sign glares:
xǐ yíng èrshí dà
wénmíng rùn wàn jiā
喜迎二十大
文明润万家
"Welcome to the20th National Congress
[The Party's] civilized [policies] enrich a myriad families"
The problem is that the Party hacks are ignorant of the reality that virtually all netizens under forty think of "rùn 润", not in its usual lexicographical meanings as "wet, moist, damp; sleek, glossy; to moisten, to wet, to dampen; to polish (a piece of writing, etc.), to touch up, to embellish, to enrich; profit (excess of revenue over cost)", but as a sarcastic, paronomastic borrowing from English "run".  In other words, "the Party's uncivilized policies are forcing a myriad families to run away from China."
Selected readings
[Thanks to Douglas Moyer]
---