« previous post | next post »
[This is a guest post by Chips Mackinolty.]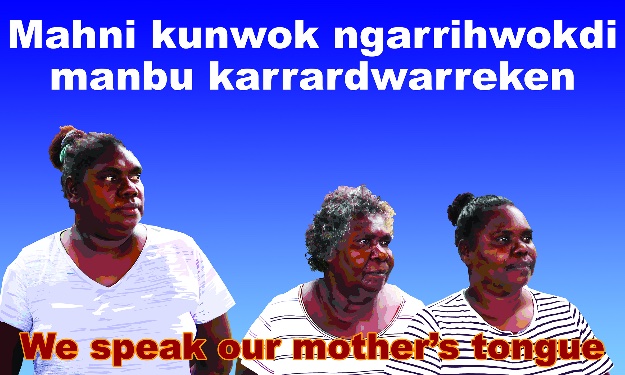 Not sure how long I have been a subscriber but it has been a huge joy as a non-linguist enormously interested in language(s). Many of the posts I find too hard and puzzling, many not. As a graphic artist, over nearly 40 years I have incorporated many different languages — many Aboriginal ones from here in Australia — and thus have worked with language speakers and linguists and always have enjoyed the experience (most recently over COVID-19 material). 
Above is my most recent image … the three women spent two hours debating precisely how best to put "into print" the message they wanted to convey. Hilariously, after I did the first version, one of the women who didn't initially want to be depicted decided she wanted to be. And then the insertion of the letter "h" in "ngarrihwokdi" made the words a more emphatic "now" sense to speaking their mother's tongue. The joys of translation!
Selected readings
VHM:  Bonus note on Strine
I wrote to Chips telling him that it would be a few days before I could make this post, because there was a backlog of other things that had to go up first.
He replied:  "No rivers!" and kindly provided this explanation: Australian rhyming slang for "No River Murrays" (i.e., "No worries").
---