« previous post | next post »
As part of the run-up to the celebration of the 100th anniversary of the Chinese Communist Party (CCP) that will take place in July, scenes like this are increasingly common on the streets of the PRC: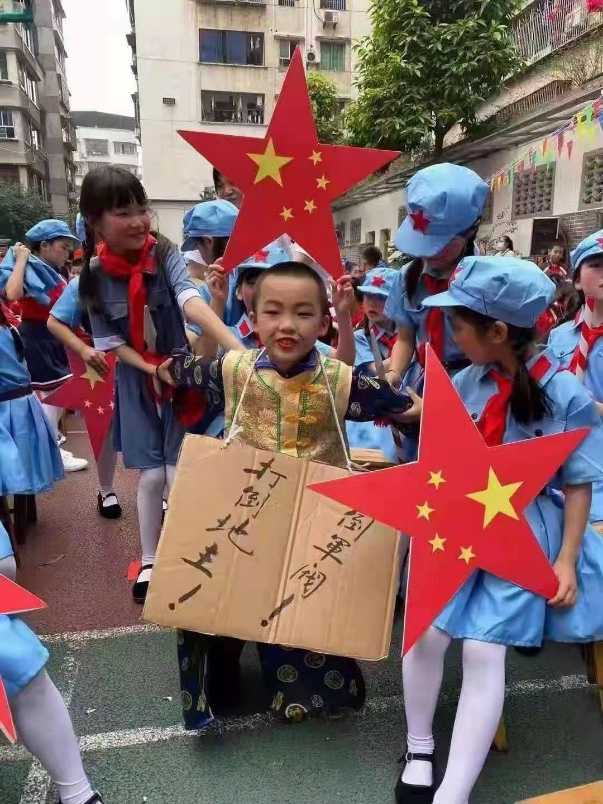 The sign on the cardboard placard hung from the neck of the little boy in this photograph reads:
Dǎdǎo dìzhǔ!
打倒地主!
"Down with landlords!"
Dǎdǎo jūnfá
打倒军阀!
"Down with warlords!"
It's interesting that the last word in the second slogan is written half in traditional script and half in simplified script:  軍閥 vs. 军阀.
Be that as it may, this is a scene that was common in the Red Guard struggle sessions during the Cultural Revolution (formally the Great Proletarian Cultural Revolution), the catastrophic communist convulsion that lasted from May 16, 1966 to October 6, 1976.  For historical photographs showing such horrifying scenes that were prevalent during that horrifying decade, see this collection.
More striking than the above recreation is this current effusion of devotion to the CCP: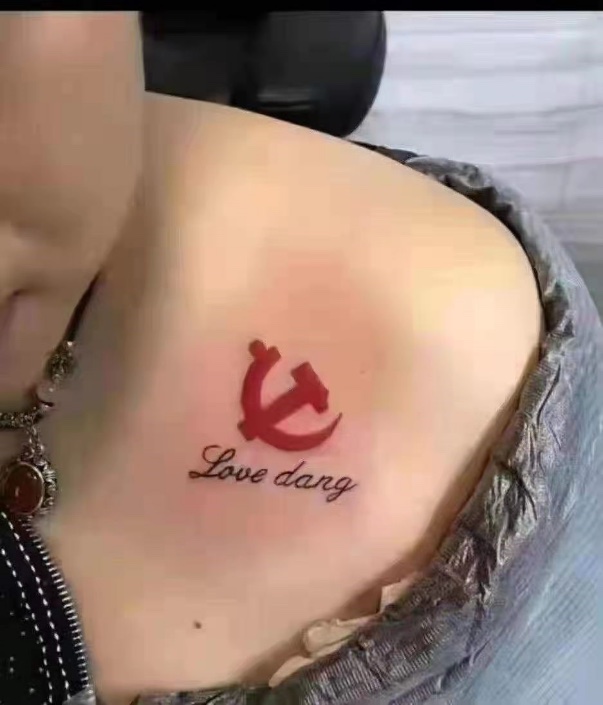 The "dang" tattooed on this young person's shoulder is not the English euphemistic exclamation, rather, it is Sinitic "dǎng 党 / 黨" ("party", as in "Chinese Communist Party").
You may wonder why they didn't just write "Love [the] Party".  I have a number of hypotheses about why they wrote it the way they did, but am interested in hearing what Language Log readers think about the rationale for the wording as it appears in the photograph.
Before closing, I should note that all children in China begin intensive English instruction from elementary school, and many of them start to learn English already in kindergarten.
Selected readings
[Photos from Alex Wang]
---